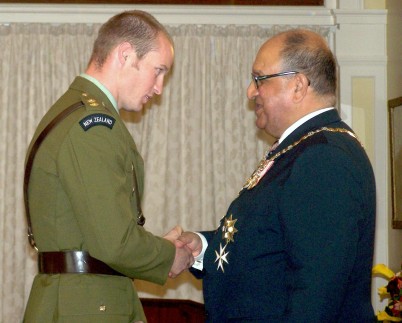 It was with deep sadness that my wife Susan and I learned this morning of the death in Afghanistan of Lieutenant Tim O'Donnell of the Royal New Zealand Infantry Regiment.

Lt O'Donnell, who was serving as part of the New Zealand Provincial Reconstruction Team in Bamyan Province, was killed while on patrol. Two other New Zealand defence personnel were injured in the attack, as was a local interpreter.

New Zealand has had defence service personnel serving in Bamyan Province since 2003. All have been committed to assisting the people of Afghanistan as they struggle to deal with the consequences of that nation's history of violent political upheaval and see their country once again become a full member of the international community.

While defence personnel are often called upon to serve in life-threatening circumstances, the tragic death of Lt O'Donnell—the first New Zealander to be killed in Afghanistan—is a loss that will be deeply felt by all New Zealanders.

Lt O'Donnell served the New Zealand Defence Force with the utmost distinction, of which I had some personal knowledge when meeting him to present the Distinguished Service Decoration at an investiture ceremony at Government House in Wellington in April 2008. That award was in recognition of his actions as a platoon commander in Timor-Leste when in April 2007 when he took decisive action to protect a Fretilin convoy that came under attack from opposition political supporters.

While the death of Lt O'Donnell is a tragedy for New Zealand and the New Zealand Defence Force, it is also an intensely personal loss for his family, friends and comrades. At this sad time, Susan and I join with all New Zealanders in extending them our deep and sincere sympathies. We also wish a speedy recovery to his injured colleagues.
Rt Hon Sir Anand Satyanand, GNZM, QSO
Governor-General and Commander-in-Chief of New Zealand
For a high-resolution photo, click here.