King Charles was born at Buckingham Palace, London, on 14 November 1948. He is the eldest son of the late Queen Elizabeth II and Prince Philip, Duke of Edinburgh. At age three, Charles became heir apparent when his mother became Queen.
Charles was created Prince of Wales in 1958, and invested as Prince of Wales in 1969. He was the longest serving Prince of Wales in British history.
Following his training in the Royal Air Force and Royal Navy, Charles married Lady Diana Spencer in 1981. Charles and Diana had two children – Prince William (born 1982) and Prince Henry (born 1984). The couple separated in 1992.
In 2005 he married Camilla Parker-Bowles in a civil ceremony at the Guildhall, Windsor.
As Prince of Wales, Charles visited New Zealand ten times between 1970 and 2019. The Queen Consort (then Duchess of Cornwall) accompanied him on his visits in 2012, 2015 and 2019.
In 2015 Charles was appointed as Admiral of the Fleet in the Royal New Zealand Navy, Field Marshal in the New Zealand Army, and Marshal of the Royal New Zealand Air Force.
The King has an interest in the built environment, global sustainability, youth opportunity, education and faith.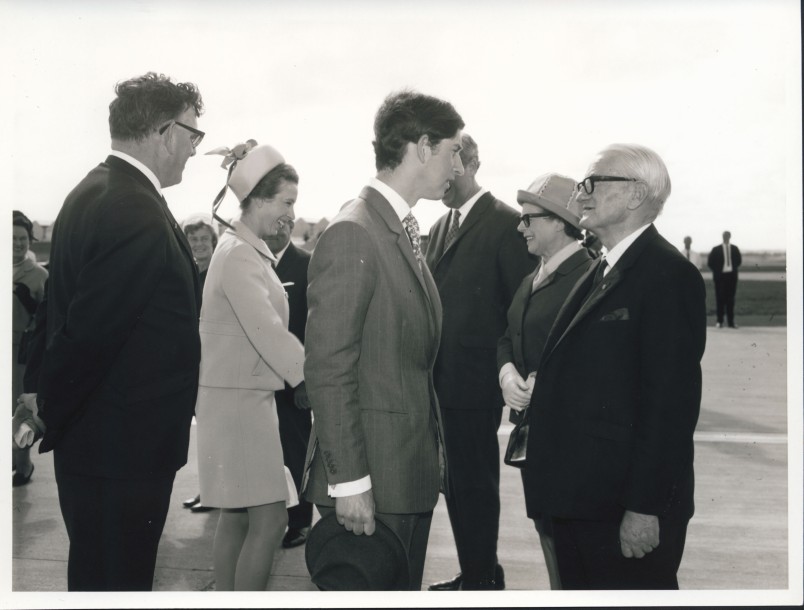 Below is a list of visits the King made to New Zealand (as Prince of Wales):
12-30 March 1970: Prince Charles joined his parents and sister on a tour, which included the opening of Parliament.
29 January – 6 February 1974: With his parents and sister, the Prince attended the Commonwealth Games in Christchurch and New Zealand Day celebrations at Waitangi.
4 September 1974: The Prince of Wales attended the funeral of New Zealand's Prime Minister, Norman Kirk.
31 March – 12 April 1981: On a two-week tour, Prince Charles opened the Royal New Zealand Police College and received an honorary degree from the University of Otago.
17-30 April 1983: The Prince and Princess of Wales toured New Zealand with their first son, Prince William.
5-10 February 1994: Prince Charles's 1994 tour included visits to Tūrangawaewae Marae and the West Coast.
5-10 March 2005: Prince Charles visited Otago, Wellington and Auckland.
10-16 November 2012: The Prince of Wales and Camilla, Duchess of Cornwall, toured New Zealand to mark Queen Elizabeth II's Diamond Jubilee. They visited Auckland, Wellington, Manawatū and Christchurch.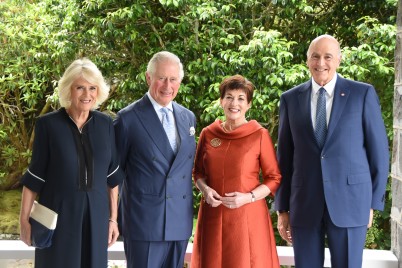 4-9 November 2015
: The Duchess of Cornwall joined the Prince of Wales on a visit to Wellington, Nelson, New Plymouth, Dunedin, Westport, Ngāruawahia and Auckland.
17-23 November 2019
: On their third joint visit to New Zealand, the Prince of Wales and Duchess of Cornwall visited Auckland, Waitangi, Christchurch and Kaikōura
Find out more about the King and the Queen Consort on the Royal Family's website.