There are two Government Houses, one in Wellington and the other in Auckland.
Government House in Wellington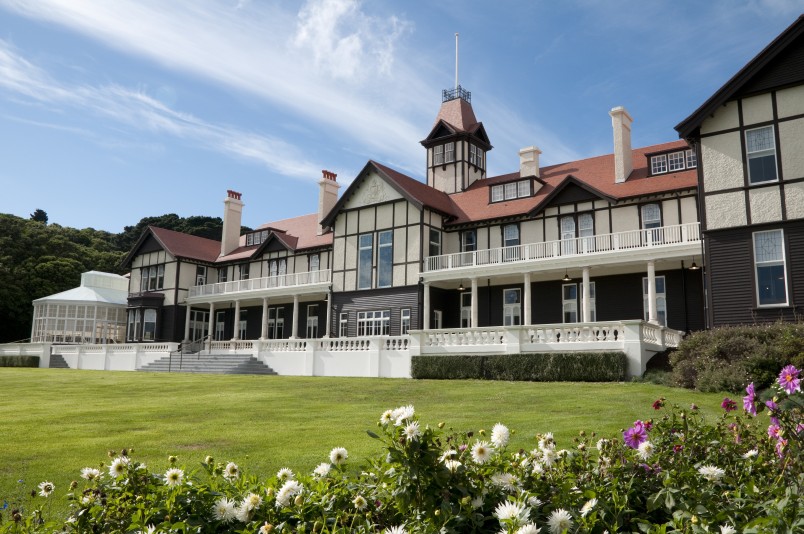 Government House Wellington is located at 1 Rugby St, Wellington, at the Southern end of the Basin Reserve. This is the official entrance for guests to events being hosted by the Governor-General.
There is also an entrance at the top end of Hospital Rd (off Adelaide Rd) for visitors to the Visitor Centre, as well as for staff, visitors to the office and goods vehicles.
Government House in Auckland
Government House Auckland is located at 119 Mountain Road, Epsom. This is the official entrance and is only used by the Governor-General and VIPs.
Most guests attending events enter through the gate at the end of Savannah St (near the entrance to Eden Gardens), which is off Omana Rd.
The staff and goods entrance is via 14 Glenfell Place.
Neither Government House is available for venue hire or as a location for wedding photography.