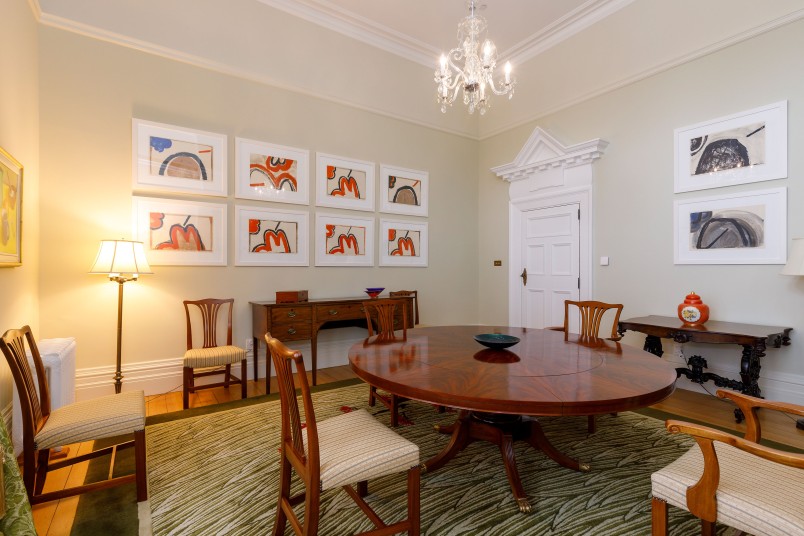 The Fitzroy Room is named after New Zealand's second Governor, Captain Robert Fitzroy (1843-45) and is used as a small dining room.
The distinctive japanned cabinet dates from the 17th Century.
The circular dining table was made by Wellingtonian David Kirkland from Pacific, North American, African and New Zealand woods: African Sapele, New Zealand Matai, Fijian Swietenia Mahogany, Fijian Kauri Marine Plywood, and American Black Oak. The table base is French polished (Van Dyke stain) and the table top is lacquered.
The Fitzroy Room features artworks by New Zealand artists including Pat Hanly.