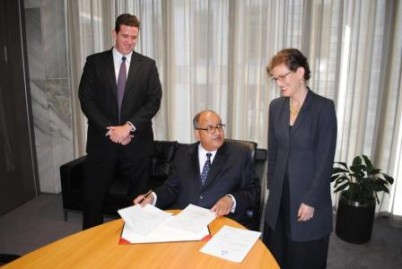 The then Governor-General, The Rt Hon Sir Anand Satyanand, gave royal assent to the Governor-General Act 2010 on 22 November 2010.
The legislation was introduced to Parliament by the Prime Minister, Rt Hon John Key, on 29 June 2010 and implements the Law Commission's recommendations in its report, Review of the Civil List Act 1979 — the Governor-General.
The Act repealed and replaced Part 1 of the Civil List Act 1979 with updated and simpler financial arrangements for the support of the Governor-General and his/her programme.