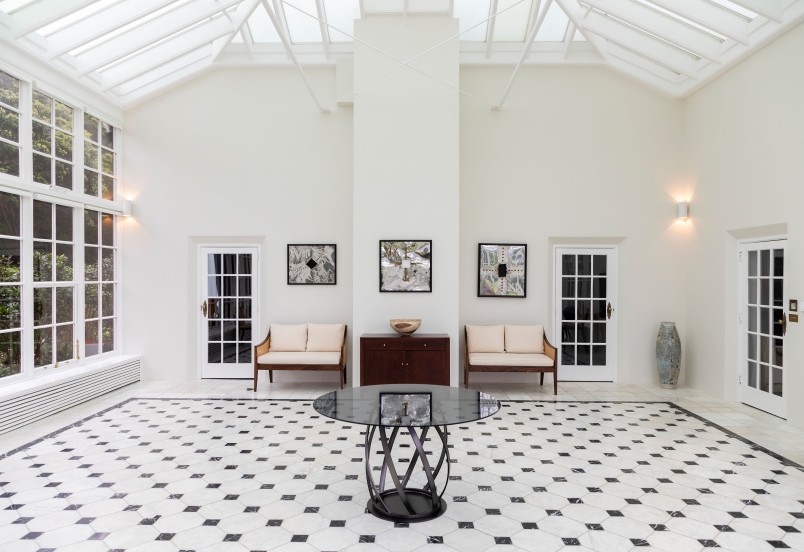 The Bledisloe Conservatory, named after Governor-General Lord Bledisloe (1930-35), originated as a glasshouse nursery for the cultivation of seedlings.
It continued to function as a nursery until the 1960s, when alterations were carried out.
During the 1980s, further alterations turned the conservatory into its current state as a glazed sunroom attached to the main house.
The Bledisloe Conservatory is used for small gatherings and, because of its proximity to the Blundell Room, supports the formal functions of the main house. Groupings of comfortable seating allows for informal gatherings. Under-slab heating extends the Conservatory's useable hours.
Beginning in mid-2019, significant work was taken to ensure the Bledisloe Conservatory met seismic strengthening standards. As the conservatory was initially built as an addition to Government House, work was needed to securely attach the structure to the house. This process included removing the defunct brick chimney between the conservatory and the Blundell room, reinforcing the concrete dividing wall and inserting a framework of steel braces to connect the conservatory to the house structure. The works were completed just before Waitangi Day in 2020.
More images of the Bledisloe Conservatory