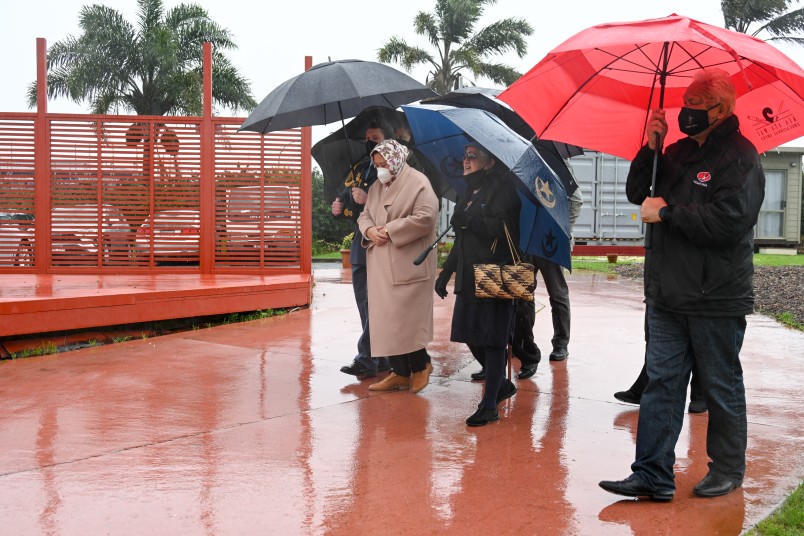 The rain might have been pouring down, but the welcome was warm when Dame Cindy visited the amazing team at Papatūānuku Kōkiri Marae, who have been providing a solution to food insecurity and sustaining the community of South Auckland for almost 40 years.
The urban Marae was established by Māori Women's Welfare League member Mere Knight on a hectare of council land in Māngere. Today, the Marae also delivers educational programmes to foster te reo and to strengthen cultural capacity. To do this, they have partnered with Te Whare Wananga o Awanuiarangi, and plan to increase the number of programmes they can provide.
The marae combines traditional Māori values, tikanga and te reo in the creation and maintenance of their extensive organic gardens. The food they produce directly benefits their community, and encourages healthy eating.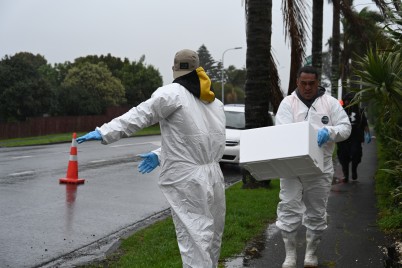 The marae runs a food bank, utilising the produce they grow on site. The covid 19 pandemic saw a huge spike in demand for this service, as tens of thousands of people were suddenly unable to work. Papatūānuku Kōkiri Marae extended manaakitanga to families affected by the pandemic through thousands of food parcels, and by working with top Auckland restaurants to distribute food throughout the city. Currently, they give out up to 100 food boxes a week, also delivering to people in isolation.
While there, Dame Cindy got to sample the famous Papatūānuku burgers and to see the Kai Ika program in action – a kaupapa that redistributes fish heads donated by local fisheries to people in need, giving around 500kgs away every second day. This kaupapa lives by the whakatauki "he kai te rongoa, he rongoa te kai" (food is medicine, medicine is food). To learn more about Kai Ika and how you can help, head to their website.