On Sunday, Dame Patsy cut the ribbon to officially open a restored piece of Wairarapa's agricultural history. The exact date the Donald Woolshed was constructed is not known, but estimates date it from around 1850-1870. It is constructed from totora wood, and was one of the oldest buildings in the area.
The woolshed, now located at Cobblestones Museum in Greytown, has been largely restored with the help of dedicated volunteers in the area.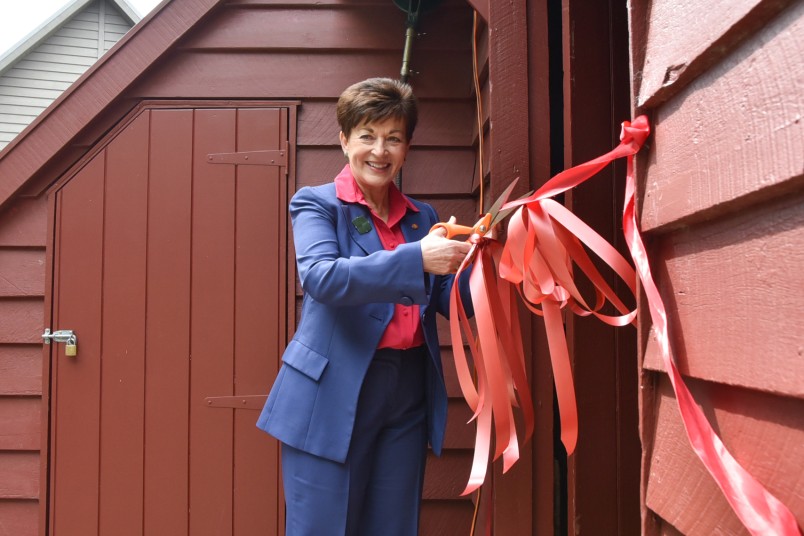 Representing Pāpāwai marae, Sir Kim Workman performed a karanga to bless the woolshed before it was opened.
The Donald family had an important impact on New Zealand's agricultural landscape, with William Donald being one of the first people to bring Romney sheep to New Zealand. Romney now makes up around half of all total sheep in New Zealand.
William's youngest son, Donald, was the inventor of the Donald (or Solway) Woolpress. This machine was at the time, the most cutting-edge woolpress in the country, faster, cheaper and more efficient than the competition.
A descendent of the Donald family, Andrew Donald, attended the ceremony and spoke of his family's legacy in the region.