This afternoon began the Auckland investiture ceremonies celebrating the New Year 2021 New Zealand honours recipients. Seven recipients were honoured today, including Dr Sally-Ann Harbison, for services to forensic science and Rosslyn Noonan, for services to human rights. Ms Noonan was Chief Commissioner of the Human Rights Commission and is currently Vice-Chairperson for Amnesty International New Zealand.
Receiving Aotearoa's highest honour, the Order of New Zealand, was Dame Anne Salmond. She joins a very select few who have been conferred with the Order of New Zealand, which is Aotearoa's highest honour.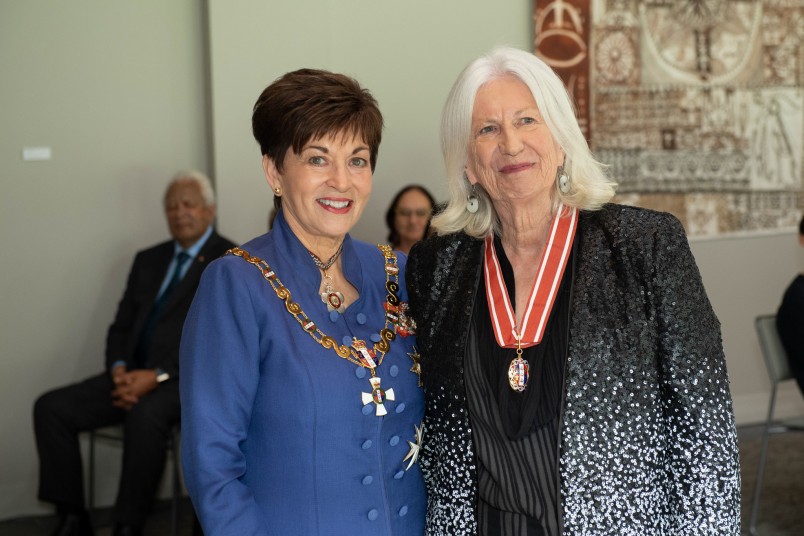 There are only 20 living members of the Order at any one time and insignia are passed on from previous recipients. The insignia Dame Anne received was last worn by Dame Te Atairgangikaahu, Te Arikinui of Tainui from 1966 to 2006.
Dame Anne, who is Professor of Maori Studies and anthropology, is a former New Zealander of the Year, and highly regarded for her work as an eminent historian, presenter, advocate and teacher.