A very special gathering was held in Taupaepae on the 20th September for the unveiling of Dame Patsy's Coat of Arms, which now sit proudly next to those of Sir Jerry Mateparae. The Coat of Arms reflects Dame Patsy and Sir David's support of the arts, so it was very appropriate that the team from Wētā Workshop was tasked with bringing the Armorial Bearings to life. This is the first time the Governor-General's Coat of Arms has not been completely hand-carved, as Wētā Workshop used a milling machine to help capture the fine details.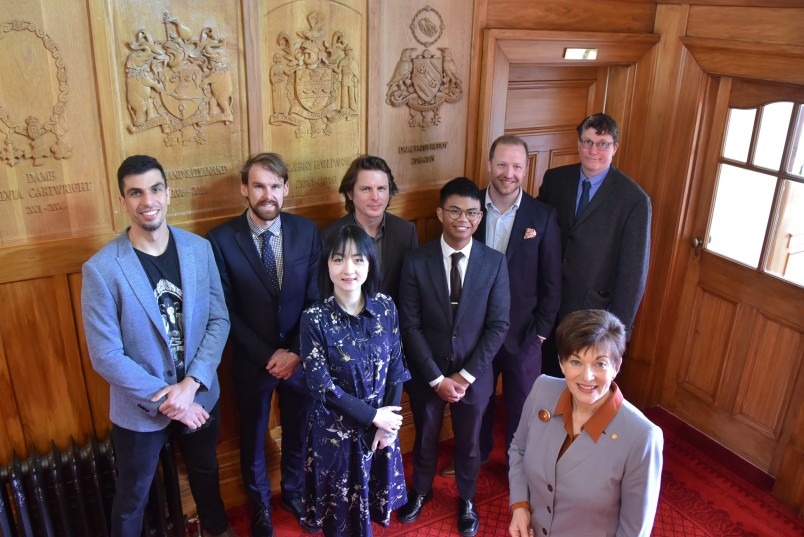 The supporters on the Coat of Arms are two tīeke (North Island Saddleback), birds noted for their flute-like whistles and warbles. The badge is a huia standing on a fern frond surrounded by a gold chain and stylised mānuka flowers, which represents the Queen's Service Order. This is the first time both the tīeke and the huia have appeared on a vice-regal Coat of Arms. It is also the first time a Badge has been granted to a woman in New Zealand.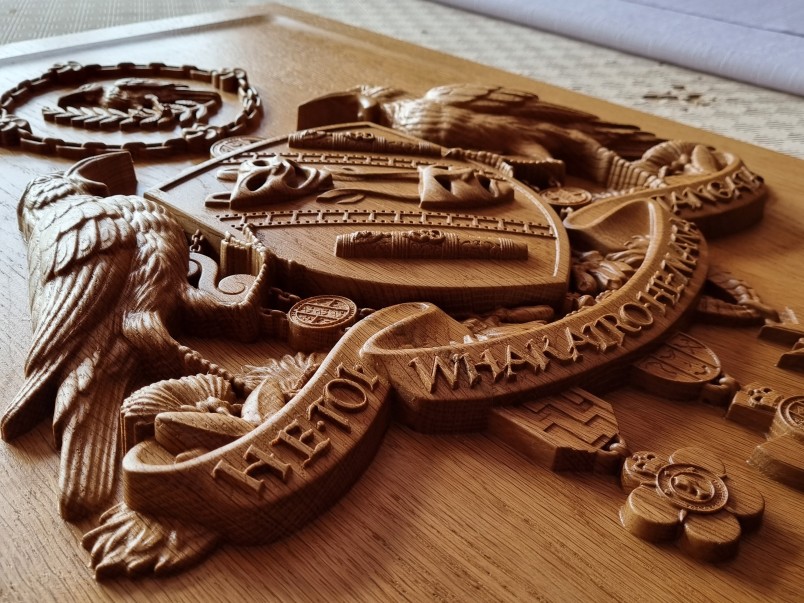 The shield features the comedy and tragedy masks and the Cotises are stylised film strips. There are also two carved pūtōrino, a wooden taonga puoro, in reference to those played by former Government House Artist-in-Residence Horomona Horo. The motto is the whakataukī "He toi whakairo he mana tangata", which translates to "where there is artistic excellence there is human dignity". This whakataukī is particularly significant to Dame Patsy as it was also a favourite of her former Kaumatua, the late Professor Piri Sciascia.
The Coat of Arms was designed by New Zealand Herald of Arms Extraordinary, Phillip O'Shea.
A more detailed description of the Coat of Arms can be found in the link below.