Last night at Government House Wellington, Dr Davies hosted the Royal New Zealand Society for the Prevention of Cruelty to Animals (SPCA) for their 150th anniversary celebrations. Since 1872, the SPCA has been committed to helping New Zealand animals: through advocacy, education, rehabilitation, and of course, adoption.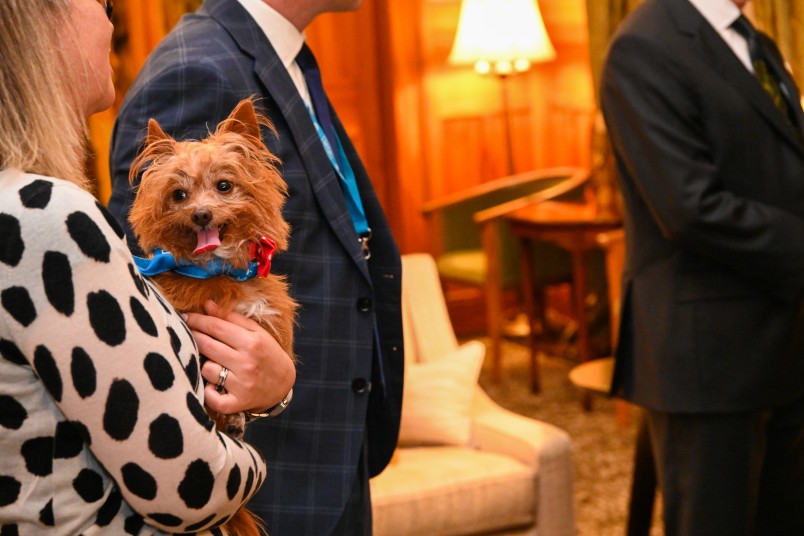 St Francis of Assisi, the patron saint of animals, is attributed with the words: 'We have been called to heal wounds, to unite what has fallen apart, and to bring home those who have lost their way.' The SPCA truly embodies the spirit and compassion of St Francis, and we wish them every success.
You can find more images from the event here, and Dr Davies' full speech here.