This evening at the National Library, Dame Cindy delivered the annual Founder Lecture, hosted by the Friends of the Turnbull Library. Her Excellency's lecture was entitled, 'Kia whakatōmuri te haere whakamua: Approaching our past with curiosity and courage', and focussed on New Zealand's relationship with its past, and the important role of the Turnbull Library in that relationship. In delivering the Founder Lecture, Dame Cindy joins an esteemed list of New Zealand academics, leaders, and artists, including Dame Anne Salmond, CK Stead, and Dr Ranginui Walker.
'The Turnbull Library helps New Zealanders to do that precious and ineffable and most human of things: it helps us to remember.'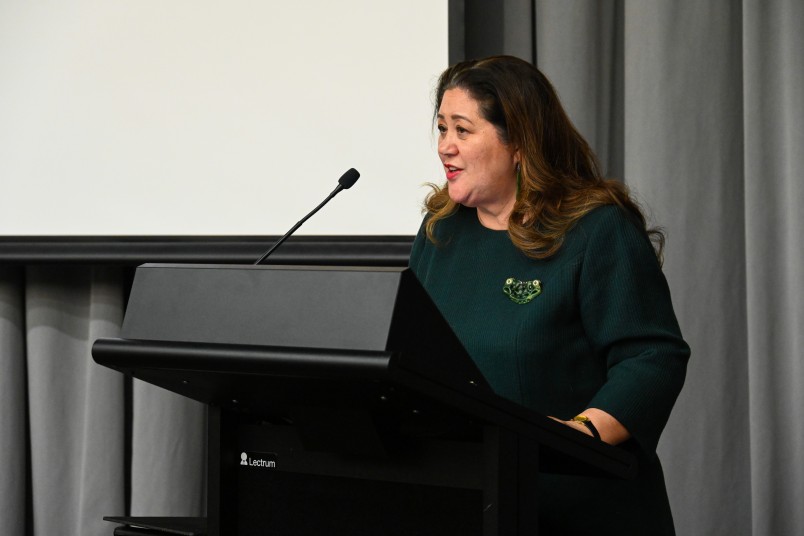 You can read the full lecture here.