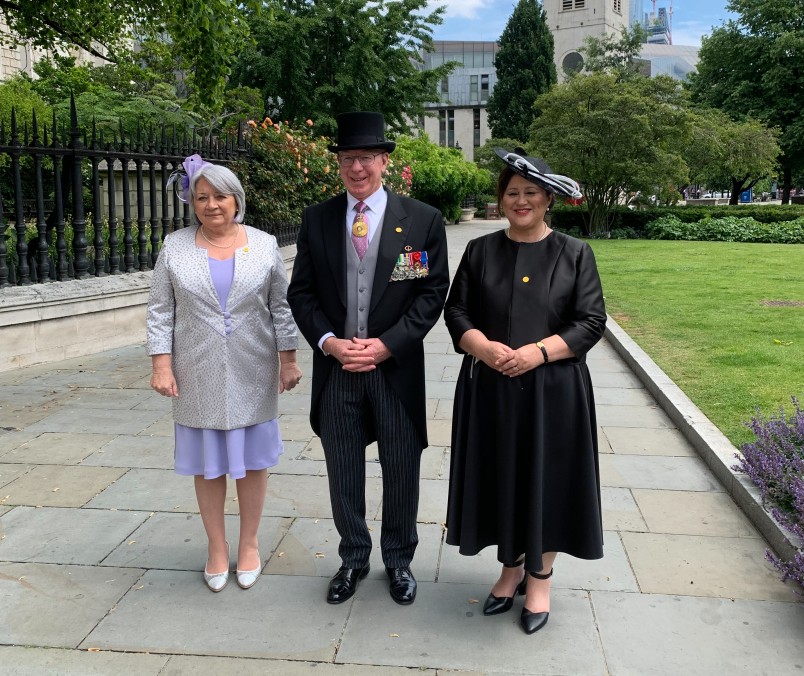 To celebrate the Platinum Jubilee of HM Queen Elizabeth II, Dame Cindy and Dr Davies travelled to the United Kingdom to represent Aotearoa at the official celebrations. The trip began with a meeting with New Zealand High Commissioner to the United Kingdom, HE Mr Bede Corry.
Next was Service of Thanksgiving at St Paul's Cathedral in London. This event was attended by members of the Royal family, dignitaries and representatives from the Commonwealth. The Service was followed by a reception hosted by Lord Mayor of London, Sadiq Khan.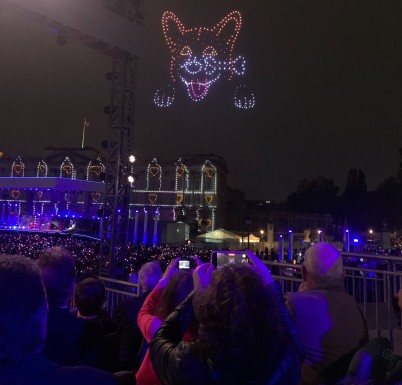 On the 4th of June, Dame Cindy and Dr Davies attended the Platinum Jubilee Reception and Concert, featuring projections on the side of Buckingham palace and an impressive drone diplay lighting up the sky in many forms (including Corgis, naturally).
The following day, Their Excellencies watched as members of the New Zealand Defence Force marched in the Platinum Jubilee Pageant. The Pageant was a four-part story of The Queen's 70-year reign.
While in the UK, Dame Cindy had the chance to meet with other Governors-General from around the Commonwealth. She held bilateral meetings with HE Gen the Hon David Hurley, Governor-General of Australia; HE Mary Simon, Governor-General of Canada; HE Dame Froyla Tzalam, Governor-General of Belize; and HE the Hon Grand Chief Sir Bob Dadae, Governor-General of Papua New Guinea.