Eight further recipients received their insignia this afternoon, including Dr Hilary Blacklock, who received an ONZM for services to haematology. Dr Blacklock helped to establish the New Zealand Bone Marrow Donor Registry in 1996 and has also served as Medical Director. Through this registry, around 13,000 volunteer stem cell donors have become part of a world-wide network of other donors, who have helped 146 life-saving transplants occur in Aotearoa.
Also among those recognised this afternoon was Dr Graeme Woodfield, for services to transfusion medicine; Marjet Pot, for her contributions to women's health in New Zealand; and Dr Mai Tamimi for her work supporting Middle Eastern and refugee communities. Congratulations to all of today's recipients.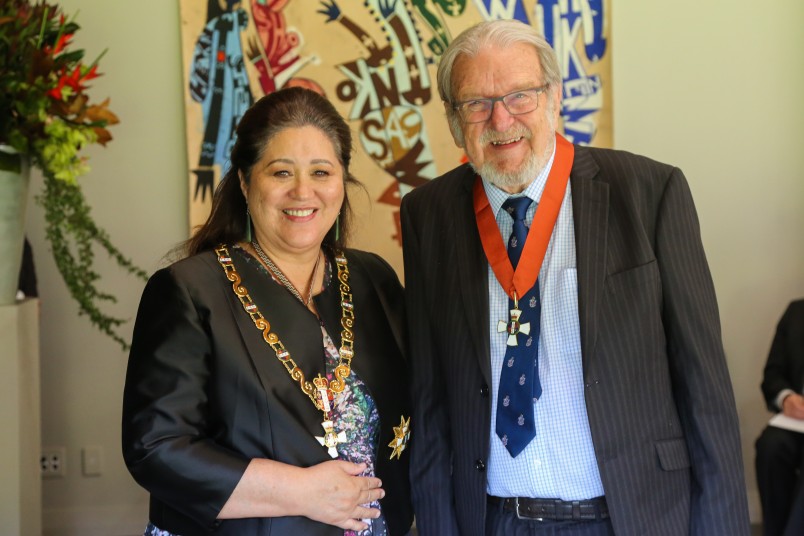 You can find more images from this afternoon's ceremony here.