Eight recipients received their insignia at Government House Auckland this morning, including Margareth Broodkoorn, from Haruru. Margareth has spent over 30 years in nursing in New Zealand, working with Māori heath providers and mentoring nurses across Aotearoa. She was also the first wāhine Māori appointed Chief Nursing Officer with the Ministry of Health.
Emma Twigg was also recognised for her outstanding 20-year rowing career. Among her many achievements, she has competed in four Olympic games, won a World Championship, been named World Female Rower of the Year, and last year won Gold the Tokyo Olympics.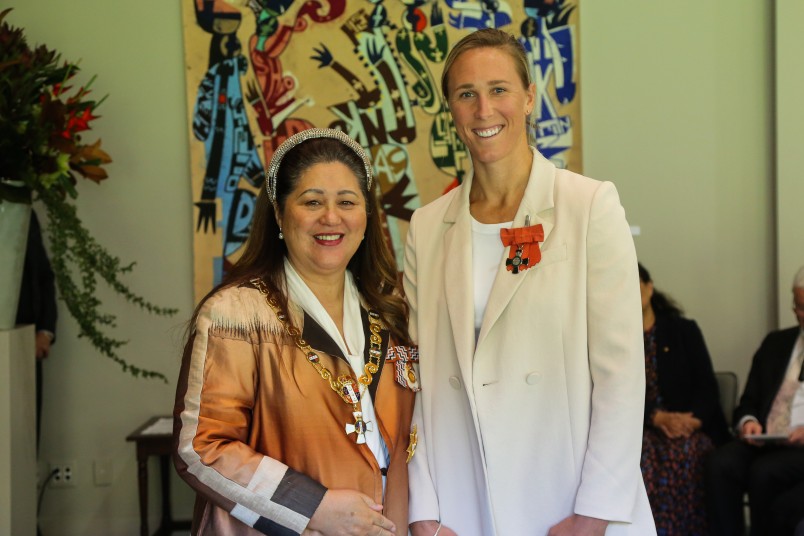 You can find more images from this morning's ceremony here.