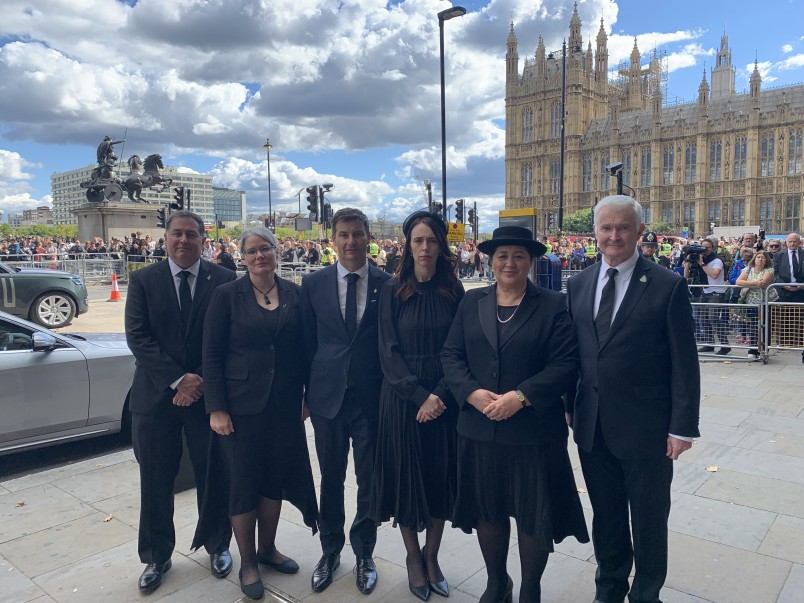 Dame Cindy and Dr Davies travelled to the United Kingdom with the New Zealand delegation to attend the State Funeral of Her Majesty Queen Elizabeth II. Dame Cindy was the first to sign the condolence book at Lancaster House, which was signed by leaders from around the world who also attended the funeral.
While in the UK, Dame Cindy and Dr Davies attended two receptions at the New Zealand High Commission: one with members of the New Zealand Defence Force, and another with representatives from the New Zealand delegation. The delegation consists of some truly outstanding New Zealanders, including the newest Members of the Order of New Zealand - Dame Silvia Cartwright and Sir Tipene O'Regan.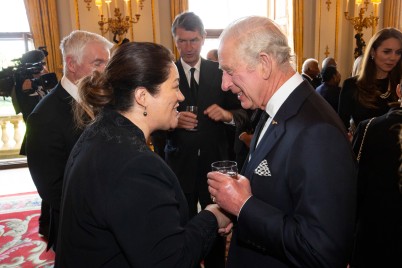 Senior members of the Royal family invited Governors-General from around the Commonwealth to a luncheon at Buckingham Palace.
On the 19th of September, the New Zealand delegation joined others from around the world at Westminster Abbey for the funeral of the late monarch, followed by a Committal Service at Windsor Castle.