For the final Queen's Birthday and Platinum Jubilee Honours investiture ceremony at Government House Wellington, nine recipients received their insignia. Maha Galal received an MNZM for services to the Muslim community. Among her many advocacy roles, she supported those affected by the 15th of March terrorist attack, and works with Christchurch Resettlement Services. Professor Jacinta Ruru was recognised for her contributions to Māori and the law. She is a law lecturer at the University of Otago, specialising in Tikanga Māori and Indigenous laws. She was one of the first wāhine Māori elected Fellow of the Royal Society Te Apārangi.
Congratulations to all of the recipients who have come to Wellington for their investiture, and many thanks to Hon Dame Susan Glazebrook and the Rt Hon Dame Helen Winkelmann for presiding over these very special ceremonies.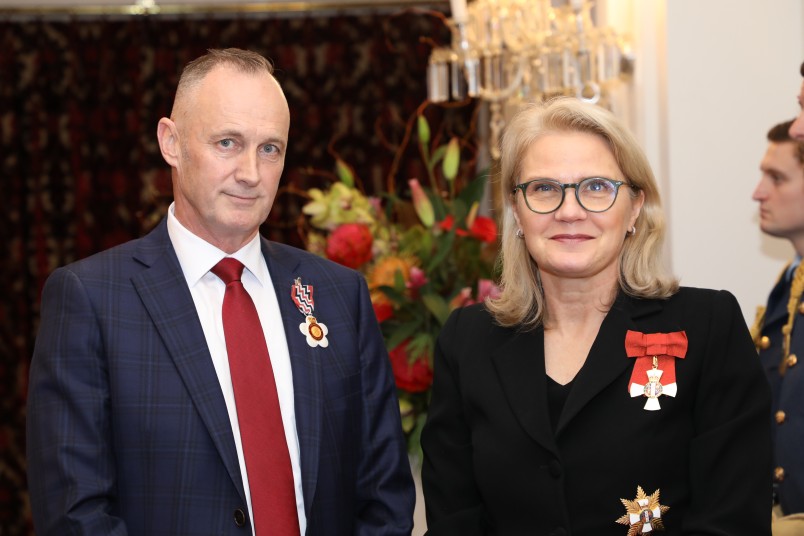 You can find more images from this afternoon's ceremony here.