Dame Cindy and Dr Davies this morning attended the Dawn Service at Te Whare Rūnanga on the Waitangi Treaty Grounds to mark 183 years since the signing of Te Tiriti o Waitangi. Hundreds gathered in reflection and song as dawn broke over the beautiful Bay of Islands.
In the Governor-General's annual Waitangi Day Address, Her Excellency said: 'I have no doubt we are growing in confidence and wisdom as a nation. But this process takes time – and it is something we must continue to work at, on this and every day, for ourselves, for our children, and for all in the future who choose to call New Zealand their home.'
Wishing all New Zealanders, all the very best this Waitangi Day.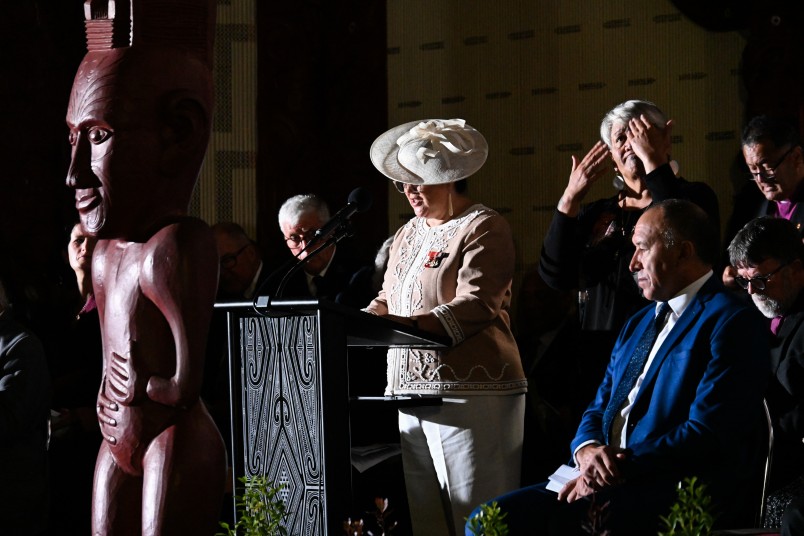 You can find more images from the Dawn Service here.