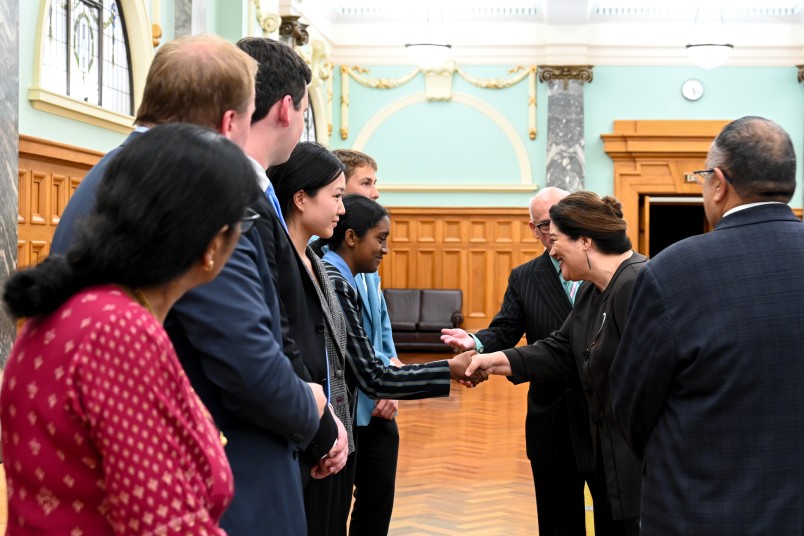 "Whether on climate change and biodiversity loss, youth opportunity and education, global health, or economic co-operation, the Commonwealth can play an indispensable role in the most pressing issues of our time. Ours is an association not just of shared values, but of common purpose and joint action." This is part of King Charles III's first Commonwealth Day message as Head of the Commonwealth, which was read by Dame Cindy at a reception at Parliament this evening.
The event also featured an excerpt of Rangitoto College student Sawooly Li's winning entry in the 2022 Queen's Commonwealth Essay Competition. Sawooly beat 26,322 others from across the Commonwealth to claim the top prize.
The 2023 celebrations also mark 10 years since Aotearoa New Zealand and over 50 other nations signed the Commonwealth Charter – a pledge of values and aspirations which unite the Commonwealth.
His Majesty King Charles III's Commonwealth Day message