Dame Cindy was delighted to open the New Zealand Institute of Medical Laboratory Science's South Pacific Congress yesterday morning in Auckland. The Congress brings together medical and laboratory scientists from across New Zealand, Australia, and the Pacific to discuss issues of importance to the profession – which is so integral to our healthcare system – while also looking to the future.
Her Excellency took the opportunity in her opening speech to extend her sincerest thanks to our medical laboratory scientists and technicians, for the huge sacrifices they made throughout the Covid-19 pandemic to keep us safe.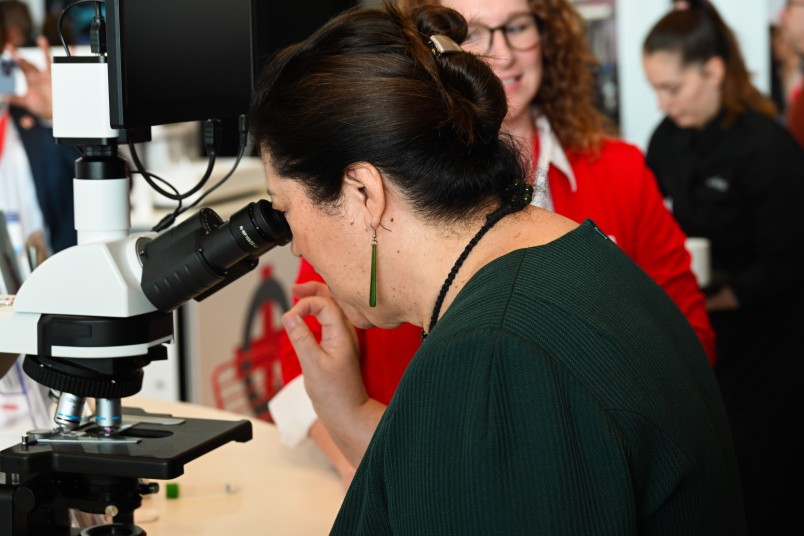 You can find more images from the event here, and read Dame Cindy's speech here.