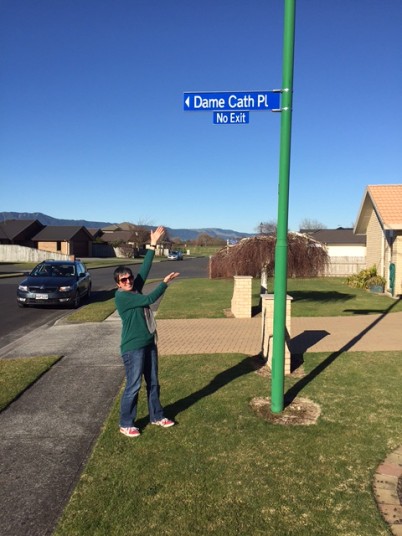 The Great Governor-General Hunt of 2015 is now on!
Our Visitor Centre is putting together a collection of photos of the streets and places in New Zealand that are named after former Governors and Governors-General. Take a photo of yourself beside the sign and email it to the Visitor Centre at [email protected]. Make sure you tell us where the photo was taken.
We'll feature the best/most interesting photos on our Facebook page. To get an idea of the sort of thing we're after, take a look at the image of our Visitor Centre Coordinator Heather with a discovery she made in Matamata.
You can find a full list of all the Vice-Regal Representatives here