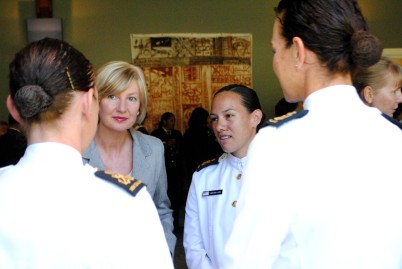 The Governor-General, Lt Gen The Rt Hon Sir Jerry Mateparae, and Lady Janine Mateparae, hosted a reception to honour New Zealand's Women in the Services, at Government House in Auckland on 12 February 2013.
Guests were from a range of ages and skill groups and came from organisations such as The New Zealand Fire Service, St John, Civil Defence and Emergency Management, The New Zealand Army, The New Zealand Police, The Department of Corrections, The Royal New Zealand Navy, and The Royal New Zealand Air Force.
More photographs are available here.
You can listen to the speech here.
Last updated:
Tuesday, 12 February 2013