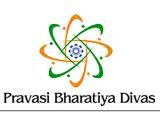 To view images from the ceremony, click here
Prime Minister of India, Hon Dr Manmohan Singh; Minister of Overseas Indian Affairs, Hon Vayalar Ravi, Your Excellency Admiral (Rtd) Sureesh Mehta, High Commissioner for India to New Zealand; Distinguished guests otherwise; Ladies and Gentlemen.

I use the New Zealand greeting Kia Ora meaning "Good Health" and in the context of this morning's gathering, add further: Namaste, Namashkar, Sat Sri Akal, Kam Cho and Salaam Wailaikum.

This is the ninth occasion to celebrate Pravasi Bharatiya – an opportunity for people of Indian origin to display and share their common bond. It is a privilege to stand here as a proud New Zealander whose four grandparents migrated from this country to make a new life thousands of kilometres away in the South Pacific.

Those people and their descendants have never forgotten their origins and to this day remain proud of the culture and heritage of India.

The epic journeys that saw my own family settle in New Zealand began almost 130 years ago when my maternal grandparents left Uttar Pradesh to be among some of the first indentured workers in Fiji. My paternal grandparents, from Andhra Pradesh, followed in 1911. It was in Fiji that my mother and father were born.

If escape from poverty was the reason for my grandparents leaving India for Fiji, it was pursuit of education that brought my parents from Fiji to New Zealand. It was there that my father qualified as a doctor and my mother as a nurse. They married there and established a family and a productive and happy life.

After growing up in the beautiful country and safe community of New Zealand, I entered the legal profession – spending 12 years as a practising lawyer followed by a similar time as a Judge. In 1995 I was appointed as a Parliamentary Ombudsman (the equivalent of "lokayukta" in this country), serving two five year terms. In 2006, I was appointed as New Zealand's 19th Governor-General for a five year term. I have been fortunate in having a loving and supportive family without whom none of my professional achievements would have been possible.

In looking at my family's story in the context of the Indian diaspora, a number of themes emerge. First, it is clear that people of Indian origin have settled in many parts of the world and having done so, many have made a significant contribution to their new settings.

More widely, however, those migratory stories point to a world increasingly shaped by globalisation. People and goods can move around the world in a day, and knowledge, services and financial transactions in a matter of seconds. In a globalised world, which expects free flow of people, ideas, capital and goods and services, the resulting interconnectedness challenges and sometimes frightens people.

I stand with those who believe that globalisation should be embraced with the same resilient spirit embodied by our forebears. When my grandparents left Shahjahanpur in Uttar Pradesh, the journey by road to Kolkata and by ship from there took many weeks, and they had little knowledge about what to expect. Undaunted, and like many migrants before and since, they made that difficult journey, hopeful that moving to a new land would improve their prospects and those for their children.

Indians have lived in New Zealand since the late 18th Century; the earliest confirmed report – in 1810 – was of a Bengali man jumping ship and marrying a Māori woman. Although as recently as 1976 only 6,300 New Zealanders had Indian ancestry, but since then immigration has seen their numbers swell to more than 100,000, making them the second largest Asian ethnic group in our country.

The first migrants put down strong roots and have made a significant contribution to New Zealand's economy and society working in business and coming to serve today as Members of Parliament, judges and lawyers, doctors and nurses, engineers and technicians, in local government and the Universities. Indians in New Zealand are a visible group with a distinct identity. I bring to mind the statement of an Indian New Zealander who recently said: "Outside India, we are all Indians."

The relationships that they maintain with India vary. For some it is a recent connection. For others, like me, it is more complicated. Although my family lost contact with relatives in India, I still retain with pride the girmitiya shipping papers of my grandparents and the link they represent with my Indian heritage.

For many New Zealanders of Indian origin, the bond, to use novelist Amitav Ghosh's words, is an "epic relationship" that is symbolic of a strong emotional attachment.

For me the image that represents that epic relationship – from a New Zealand perspective – can be seen on the cover of The Encyclopaedia of the Indian Diaspora, edited by Professor Brij Lal. On the cover of this fascinating and scholarly book is a photograph from the opening in 1953 of the Nehru Hall, New Zealand's first Indian community centre. Above the entrance to the hall, where members of the New Zealand Indian Central Association are proudly standing, is a graphic representation of their emblem – the flags of New Zealand and India crossed and bound together.

Globalisation is often depicted as access to markets for foreign products, international investment and the flow of goods and services. I believe that such a one-sided perspective, that sees global connections in just monetary and economic terms, is almost certainly bound to fail.

To me the two intertwined flags on the Nehru Hall signal that globalisation is also about connections between people, communities and cultures. Two quotes in this regard particularly resonate. First, Nobel Prize winner, Professor Amartya Sen, who noted that: "…we have to recognise that our global civilisation is a world heritage – not just a collection of disparate local cultures." Secondly, New York University Professor, Arjun Appadurai, who wrote: "the new global cultural economy has to be understood as a complex, overlapping disjunctive order which cannot any longer be understood in simple models of push and pull or of surpluses and deficits".

It is connections between people that allow trade and other relationships to prosper, and not the other way around. In New Zealand, for example, the Indian community, assisted by a catalyst organisation, the Asia New Zealand Foundation, has built a strong tradition of Diwali festivals which are celebrated as public events and are attended by New Zealanders of many races and creeds. The goodwill that is generated by these events flows into many other spheres of life.

For globalisation to succeed, and to benefit all, we must recognise that it is more than trade and investment – it includes people, knowledge, technology and communication. My own Fiji-born Indian parents were part of this stream, having travelled to New Zealand to further their education and gain skills that were not available at home. My father was the first person in my family to gain a University degree.

That pathway has now been followed by thousands of overseas students. They come to New Zealand to take advantage of world-class Universities, a safe environment, pleasant climate, beautiful scenery and an open and welcoming approach towards visitors, students and migrants. It was because of the fair minded attitudes of New Zealanders that I hold the position of Governor-General. People from all over the world choose to further their studies in New Zealand, but of more than 93,000 international students in New Zealand, today, more than half are from Asian countries.

New Zealand is proving to be an attractive destination for students from India with about 9000 Indian students now studying in New Zealand's Universities. That number is growing and I am confident that with time, students who return home will strengthen the bonds between our two countries and between India and the diaspora in New Zealand.

Another example of the diaspora's critical role in developing relationships can be seen on the business front. Recently I had the opportunity to present several awards at New Zealand's Indian Newslink Indian Business Awards.

In recognising the business successes of people of Indian origin in New Zealand, the awards also demonstrated more widely the contribution of the diaspora to New Zealand and the way such people can foster New Zealand's relationship with India.

In 2003, the well-known Delhi media commentator, Dr Sanjaya Baru, described India and New Zealand as the "book ends of Asia." The relationship between the two has traditionally and always been warm if distant, based on our shared language, Commonwealth membership and love of cricket. But massive advances in the years since have made the distance between the book ends less of a barrier. Trade and tourism have flourished and new significant links in education and science have been established. Both governments are undertaking negotiations towards a free-trade agreement, which has the potential to further enhance business opportunities for both countries.

While I am not party to these discussions, I believe the diaspora could be crucial to the success of such a free trade agreement. Members of the diaspora will clearly be key players in business and trade relationships and the New Zealand government is actively seeking their input on expanding its dealings with India. It seems to me essential that we support organisations such as the India-New Zealand Business Council and the Asia New Zealand Foundation to harness and focus the diaspora's energy.

Trade has the ability to enhance the relationship between nations, and to increase economic security. It is almost certain that the recent global financial crisis would have been significantly worse if countries had not collectively taken steps to contain the contracting pressures.

Most countries were mindful of the lesson of the Great Depression of the 1930s, when use of trade barriers to protect economies turned a share-market crash into a deep and lengthy global economic disaster. In a similar fashion, India's growth as a political and economic leader has been underpinned by recognition of the need to open its economy to the world. The reforms which you, Prime Minister, initiated in 1991 when you were Finance Minister have reaped a mighty dividend for the Indian people.

I have spoken of globalisation and the contributions of people of Indian origin – specifically the more than 100,000 New Zealanders of Indian ancestry. From that discussion comes a challenge. The diaspora worldwide is estimated to number more than 25 million people, making it the second largest expatriate community in the world. This global community has the potential to provide powerful support for India in its ongoing path of development.

The challenge for us is to continue to nurture the diaspora, through the Pravasi Bharatiya Divas and by other means, and to recognise that people of Indian ancestry who live overseas always maintain their connections with their Indian heritage alongside the cultures of their adopted homes. While proud of my Indian and Pacific heritage, New Zealand is my home, and I know no other, and I would not wish it to be any other way.

For 200 years, people of Indian descent have lived in New Zealand and for 200 years they have embodied India's traditions and values. That heritage is one that New Zealanders have increasingly come to appreciate and cherish.

In this way members of the diaspora are ambassadors for India. It is equally important, however, to acknowledge that they also reflect back the culture and heritage of countries such as New Zealand. By recognising these multiple identities, India will be able to tap the latent power of the diaspora for its ongoing development.

In conclusion, I suggest that the concept of the Global Indian represents the very best that globalisation has to offer the world. Like globalisation, the concept must never be seen as a one-way street. It must respect the diaspora's many layers, textures and colours. I bring to mind a comment made by Mahatma Gandhi, whose arrival in India from South Africa 96 years ago tomorrow (9 January), this convention recognises. Gandhiji, it will be remembered by many, said: "I do not want my house to be walled in on all sides and my windows to be stuffed. I want the cultures of all lands to be blown about my house as freely as possible. But I refuse to be blown off my feet by any."

Thus recognising the challenge ahead of us all, I seek to close in New Zealand's first language Māori, offering everyone greetings and wishing everyone good health and fortitude in your endeavours. No reira, tēnā koutou, tēnā koutou, kia ora, kia kaha, tēnā koutou katoa.