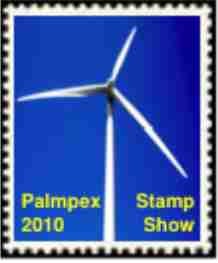 I begin by greeting everyone in the languages of the realm of New Zealand, in English, Māori, Cook Island Māori, Niuean, Tokelauan and New Zealand Sign Language. Greetings, Kia Ora, Kia Orana, Fakalofa Lahi Atu, Taloha Ni and as it is the morning (Sign)
I then specifically greet you: David Smitham, Chairman of Palmpex 2010 and your organising committee; Clace Schwabe, President of the Manawatu Philatelic Society; Tony Thackery, President of the Royal Philatelic Society of New Zealand; Your Worship Jono Naylor, Mayor of Palmerston North; Distinguished Guests otherwise; Ladies and Gentlemen.
Thank you for inviting my wife Susan and I to the Palmpex 2010 Stamp Show. I have been asked to formally open the exhibition by cutting a roll of stamps, but before doing so, I would like to speak regarding wider ramifications of stamp collecting.
At the outset I would like to extend a warm welcome to our guests from overseas. Some of you have travelled a very long way and I hope that you may have an opportunity to see more of our beautiful country before you return home.
I would also like to say how good it is to be in Palmerston North, with its roses now bursting into their first blooms. Susan and I have fond memories of the city from the three years we spent here as residents when I was first appointed a Judge here in the early 1980s.
We have also visited the city many times since taking on the Governor-General role, most recently to mark the 20th anniversary of the opening of the International Pacific College Campus at Aokautere (Japanese Taiko Drumming).
It is also pleasing to be among stamp collectors again. I had the pleasure of opening Kiwipex in Christchurch in November 2006 and Susan, as Patron of the Royal Philatelic Society of New Zealand, had the pleasure of participating in Huttpex in August 2007.
Stamp collecting is a hobby that sometimes generates less than positive reaction from some people who do not share the philatelists' passion. Contrary to suggestion made by the well worn joke that "philately gets you no where" stamp collecting opens up a kaleidoscope of possibilities. Those possibilities rest at several levels.
First, as a hobby it is relatively inexpensive and anyone can collect stamps that arrive in the everyday mail. Swapping stamps with friends or arranging for family and friends to save any special ones they get in the mail can quickly result in one being inundated. I am certain it is a lot less expensive than my passion for collecting ties with elephants on them!
Secondly, while stamp collecting is essentially a solitary hobby, many stamp collectors are members of clubs and associations where they are able to share their enthusiasm. Clubs can organise special lectures by guest speakers and act as a venue for people with similar interests to meet and socialise.
Thirdly, collecting stamps is often a window into a world beyond our home, towns and cities. Many collectors soon find that a general collection is too unwieldy and begin to specialise, either by collecting from specific countries or with specific themes in mind. Sometimes these specialised collections dovetail with an existing interest they may have, such as with cars, motorcycles and aeroplanes.
More often stamp collecting provides an entrée to other countries and cultures. Collecting stamps can open eyes to overseas travel, and while we may not be able to travel to every nation, collecting stamps can allow one to visit places vicariously we have yet to explore and introduce us to another nation's flora, fauna, people and culture.
For New Zealanders, stamps have provided an important record of cultural and social history. The first New Zealand stamps were issued in 1855, just 15 years after the signing of the Treaty of Waitangi and the issuing of the first British stamp, the famous Penny Black in 1840. The first British stamps showed Queen Victoria and, not surprisingly, so did the first New Zealand stamps, these now being the highly sought after "full face Queens".
As a part of the then British Empire and present Commonwealth of Nations, images of our Head of State continue to appear on New Zealand stamps. The most recent in 2007 marked the Diamond Wedding Anniversary of Queen Elizabeth II and Prince Philip.
New Zealand was among the first countries in the world to put pictures of landscape, birds, and animals on its stamps. There have been stamps to mark wars and conflicts in which New Zealanders participated, the first being the Boer War in South Africa. There were also stamps to celebrate New Zealand's wartime heroes and the achievement of peace at the end of the Second World War.
A cursory look at New Zealand Post's current issues shows the changing nature of our country and its values. In addition to stamps for Christmas and ANZAC Day, there are also stamps for the Maori New Year, Matariki, and marking 100 years of surf life saving and Māori rugby. Reflecting New Zealand's cultural diversity and connections with Asia, there are stamps marking the Chinese Year of the Tiger and Expo 2010 in Shanghai.
In conclusion, while mail volumes may have levelled off in recent years due to the impact of email, some 170 years after the first Penny Blacks were issued, there seems to be no decline of interest in stamp collecting. Postal agencies continue to produce new and distinctive stamps and the more than 140 exhibits on show here underscores the ongoing passion of stamp collectors and viability of the pastime.
It is a pursuit I am happy to support, I congratulate the organisers of Palmpex and the supporters and sponsors involved in this wonderful event. Thank you again for inviting us here today. It now gives me great pleasure to now commence the formalities to declare Palmpex 2010 officially open.
And on that note I will close in New Zealand's first language Māori, by offering everyone greetings and wishing you all good health and fortitude in your endeavours. No reira, tēnā koutou, tēnā koutou, kia ora, kia kaha, tēnā koutou katoa.