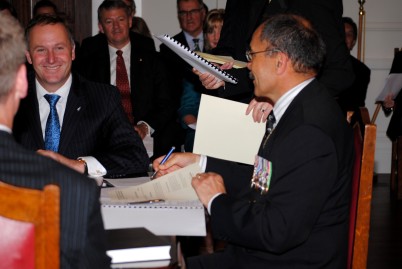 For more photos, click here.
The Governor-General, Lt Gen The Rt Hon Sir Jerry Mateparae, appointed the new Government at a ceremony at Government House in Wellington on Wednesday 14 December 2011.
During the ceremony, Sir Jerry Mateparae asked the Rt Hon John Key to confirm that he could form a government that would command the confidence of the House of Representatives, and once Mr Key confirmed that position Sir Jerry appointed him as Prime Minister.
The ceremony also involved the appointment of a new Executive Council; a meeting of the Executive Council at which councillors took their oaths and affirmations; and the appointment of Executive Councillors to Ministerial portfolios.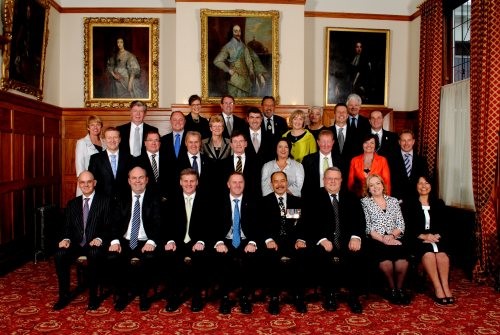 Last updated:
Wednesday, 14 December 2011