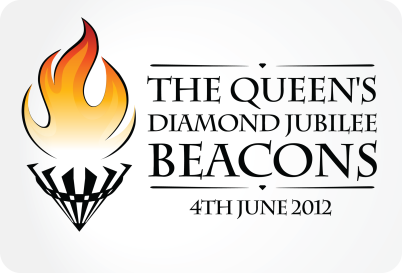 As the sun sets on Monday, more than 4,000 beacons throughout the world will be lit to mark the Diamond Jubilee of our Queen and Head of State, Her Majesty Queen Elizabeth II. As the sun sets here on the day we officially mark the Queen's birthday, those lit in New Zealand will be among the first to mark this momentous occasion.
These beacons and the accompanying celebrations highlight the Queen's dedicated service throughout her 60 year reign. She has served New Zealand and the 15 other nations where she is Head of State, as well as the wider Commonwealth, with dignity, warmth and generosity of spirit, and her dedication to her duties has inspired the deepest respect. While her reign has been a time of dramatic change she has remained a constant and unwavering advocate of both civic and personal values. She is also admired for her promotion of charitable organisations and her support through royal patronages of a wide range of voluntary and community organisations.
The special links between our Queen and New Zealand were set on the day she became our Head of State. While 6 February 1952 will forever be the day that she sadly learnt of the death of her father, King George VI, for New Zealanders it is Waitangi Day. It is day that the Treaty of Waitangi was co-signed by Lt Governor William Hobson in the name of her great-great grandmother, Queen Victoria, and New Zealand's story as a modern nation began. And a year later, just before her coronation, it was announced that New Zealander Edmund Hillary, along with Sherpa Tenzing Norgay, had conquered Mt Everest. It was hailed at the time as a magnificent coronation present.
Queen Elizabeth II is an inspirational person and a role model for service, which we celebrate in this, her Diamond Jubilee year. As Governor-General, I hold investitures to honour and thank those New Zealanders who are also role models for service to others. I see these ceremonies as one of the most important duties that I undertake on her behalf. Those that receive Royal New Zealand honours—including those announced this weekend—embody the values that Her Majesty has demonstrated throughout her life—determination, commitment, perseverance, compassion and above all, a sense of community that inspires service to others.
On the occasion of Her Majesty's Diamond Jubilee, as she rededicates herself to our service, we thank her for her contribution and service to New Zealand. God Save The Queen!
Lt Gen The Rt Hon Sir Jerry Mateparae, GNZM QSO
Governor-General of New Zealand