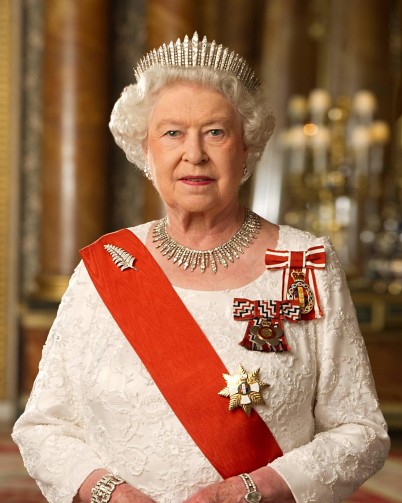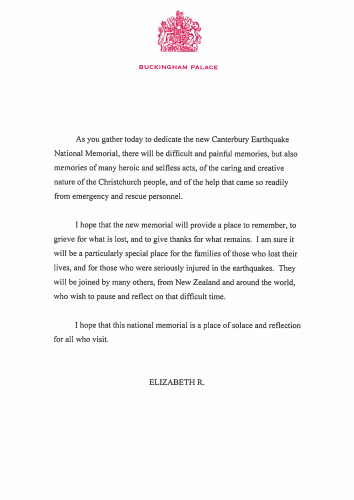 As you gather today to dedicate the new Canterbury' Earthquake National Memorial, there will be difficult and painful memories, but also memories of many heroic and selfless acts, of the caring and creative nature of the Christchurch people, and of the help that came soreadily from emergency and rescue personnel.
I hope that the new memorial will provide a place to remember, to grieve for what is lost, and togive thanks for what remains. I am sure it will be a particularly special place for the families ofthose who lost their lives, and for those who were seriously injured in the earthquakes.
They will be joined by many others, from New Zealand and around the world, who wish to pause and reflect on that difficult time.
I hope that this national memorial is a place of solace and reflection for all who visit.
BUCKINGHAM PALACE
ELIZABETH R.
Last updated:
Tuesday, 21 February 2017