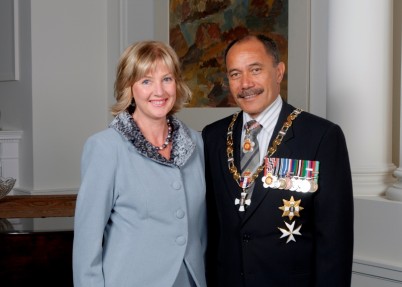 Kia ora koutou. Nga mihi o te tau hou. New Year greetings to you all.
The New Year holidays are a time to enjoy the long summer days and reconnect with our family and friends. Spending time during the holidays at home, at the beach or at a park with our friends and whānau reminds us just how important our families are to us and our society.
During 2014 the family will be in the spotlight as the United Nations marks the 20th anniversary of the International Year of the Family.
In New Zealand the structure and dynamics of our families has changed. The notion of a typical family is open to interpretation. While our families are now more diverse, the desire of parents to raise their children in a caring, loving environment has not changed.
New Zealand is a great place to raise a family. I often hear people say that everyone should have a New Zealand childhood. The care we provide to our most vulnerable citizens – our children – is a barometer of the wellbeing of our families and our society. While most families successfully cope with the inevitable challenges life throws at us, some do not. New Zealand has a strong record of organisations, like Plunket and Birthright New Zealand, working with families to help them raise their children.
The 20th anniversary of the International Year of the Family is a time to take stock. As a nation, and as communities, we need to both celebrate our successes, and examine how we can help those families facing particular difficulties, so every child can grow up in a safe and secure home.
Our families have faced challenges in the past, and have emerged stronger as a result. In 2014 we will mark the centenary of the start of the First World War, and with that, the end of peace. The war to end all wars that began in 1914 unleashed a series of bloody conflicts that enveloped the first half of the 20th Century. Over the next five years we will mark both the centenaries of the battles of the First World War – including the Gallipoli Landing – and the 75th anniversaries of battles in the Second World War. In these and other conflicts, millions of lives were lost, and families were tragically torn apart.
The New Zealanders who answered the call of service in that war, and many conflicts since, did so to protect our country in the hope that their families and their children could live in peace. As we recall their sacrifices, we should never forget the untold suffering these conflicts caused for families and children.
As we make our resolutions for the New Year, and look to the year's anniversaries, we should let the lessons learnt so painfully a century ago inform our appreciation of our families and the freedom we have to raise them in peace. Have a safe and happy summer holiday.
Lt Gen The Rt Hon Sir Jerry Mateparae, GNZM QSO
Governor-General of New Zealand
Last updated:
Wednesday, 1 January 2014