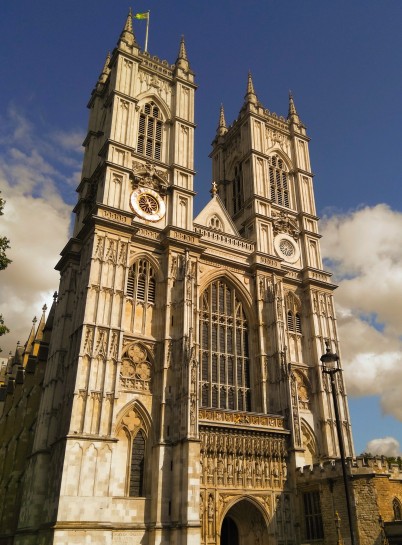 A number of formal events in London mark the passing of the Queen and acknowledge the new King. Below is a summary of these events. More information is available on the
Royal Family's website
.
The Accession Council met at St James's Palace following the Queen's death. Members of the Council gathered on Saturday 10 September to acknowledge and proclaim the new King. The Council includes Privy Counsellors from across the Commonwealth.
The Queen's coffin laid at rest at St Giles Cathedral, Edinburgh for 24 hours from Monday 12 September. It then lay in state at the Palace of Westminster before the funeral. During this time, members of the public were able to visit and pay their respects.
The State Funeral took place at Westminster Abbey on Monday 19 September at 11am. Watch a BBC live stream of the Queen's funeral.
The coffin then moved in procession from Westminster Abbey to Windsor Castle. Following a committal service, a private burial took place in the King George VI Memorial Chapel.
New Zealanders wishing to pay their respects online can send a condolence message by email to condolences@dia.govt.nz on the Royal family's website.
New Zealand attendees to Queen Elizabeth II's state funeral
Official party
Prime Minister the Rt Hon Jacinda Ardern and Clarke Gayford
Governor General of New Zealand the Rt Hon Dame Cindy Kiro and Dr Richard Davies
Acting New Zealand High Commissioner to the UK, Shannon Austin and Craig Wadsworth
New Zealand Royal Honours holders
Victoria Cross for New Zealand recipient, Bill (Willie) Apiata, VC
New Zealand Cross recipient, Jacinda Amey, NZC
The Order of New Zealand recipient and former Governor-General, Dame Silvia Cartwright, ONZ, PCNZM, DBE, QSO, DStJ
The Order of New Zealand recipient and former Secretary-General of the Commonwealth, Sir Don McKinnon, ONZ, GCVO, PC
The Order of New Zealand recipient and soprano, Dame Kiri Te Kanawa, ONZ, CH, DBE
Additional New Zealand representatives
Kiingi Tūheitia, KStJ, and Makau Ariki Atawhai
Ngāi Tahu kaumātua Sir Tipene O'Regan, ONZ
Ngai Tahu advocate and academic Dr Hana Merenea O'Regan
Founder of Ngāti Rānana – the London Māori Culture Club, Whaea Esther Kerr Jessop, ONZM, QSM
2022 UK New Zealander of the Year, Corey Baker
Former New Zealand footballer, Rebecca Smith
Entrepreneur and Cambridge University MBA graduate, Jacqueline Gilbert
Soprano opera singer, Aivale Cole
Dean of the Blavatnik School of Government at Oxford University, Ngaire Woods
The selection of the ten representatives for Aotearoa New Zealand recognises the preference of London and the New Zealand Government for these to be community and cultural representatives, reflecting the Queen's commitment to service. They include some New Zealanders based in the United Kingdom. Some of those chosen recognise the importance of the relationship between Māori and the Crown, with others drawn from different walks of life.
In addition, New Zealand was invited to send five senior holders of Royal Honours – one Victoria Cross, New Zealand Cross and three Order of New Zealand.