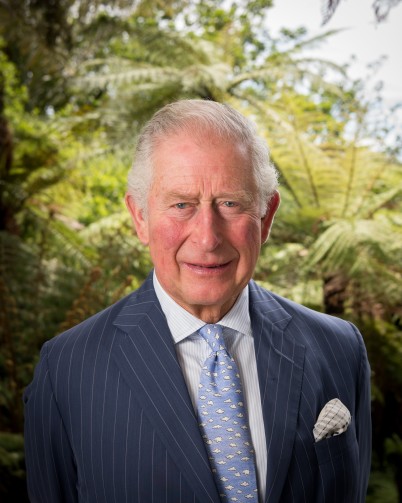 Charles was born at Buckingham Palace, London, on 14 November 1948. He is the eldest son of the late Queen Elizabeth II and Prince Philip, Duke of Edinburgh. At age three, Charles became heir apparent when his mother became Queen.
Charles was created Prince of Wales in 1958, and invested as Prince of Wales in 1969. He was the longest serving Prince of Wales in British history.
Following his training in the Royal Air Force and Royal Navy, Prince Charles married Lady Diana Spencer in 1981. Prince Charles and Princess Diana had two children – Prince William (born 1982) and Prince Henry (born 1984). The Prince and Princess of Wales separated in 1992.
As Prince of Wales, Charles visited New Zealand ten times between 1970 and 2019. His second wife, Camilla, the Duchess of Cornwall, accompanied him on his most recent trips.
The King will retain his positions as Admiral of the Fleet in the Royal New Zealand Navy, Field Marshal in the New Zealand Army, and Marshal of the Royal New Zealand Air Force. He was appointed to these roles in 2015.
The King has an interest in the built environment, global sustainability, youth opportunity, education and faith. These interests are also reflected in the list of 400 organisations of which he is Patron or President.
He is Patron to four organisations in New Zealand: The Air Force Museum of New Zealand, The Royal New Zealand Coastguard Federation, The Southern Seabirds Solutions Trust and The Christ Church Cathedral Reinstatement Trust.