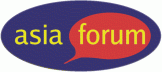 I begin by greeting everyone in the languages of the realm of New Zealand, in English, Māori, Cook Island Māori, Niuean, Tokelauan and New Zealand Sign Language. Greetings, Kia Ora, Kia Orana, Fakalofa Lahi Atu, Taloha Ni and as it is the evening (Sign)
I then specifically greet you: Farib Sos, Executive Chair of the Asia Forum of Wellington; Your Excellencies Kwang-Il Noh, Ambassador for the Republic of Korea; Dato' Hasnudin Bin Hamzah, High Commissioner for Malaysia; Justice M.P.H. Rubin, High Commissioner for Singapore; Noppadon Theppitak, Ambassador for the Kingdom of Thailand; Vicki Treadell, High Commissioner for the United Kingdom; Antonius Agus Sriyono, Ambassador for Indonesia, other members of the Diplomatic Corps; Maarten Wevers, Chief Executive of the Department of the Prime Minister and Cabinet; John McKinnon, Secretary of Defence; Geoff Ward, Director of the Asia Division of the Ministry of Foreign Affairs and Trade; Former Ministers of the Crown, Rt Hon Sir Donald McKinnon, Rt Hon Paul East and Hon John Luxton; Distinguished Guests otherwise; Ladies and Gentlemen.
As Governor-General and Patron of the Asia Forum of Wellington, it is with great pleasure that Susan and I welcome you all to Government House in Wellington for this dinner to celebrate the Forum's 15th anniversary. I would like to take an opportunity to comment on New Zealand's relationship with Asia and the role of the Forum.
When taking on the Governor-General role almost five years ago, one of the themes adopted for our tenure at Government House was the need for New Zealanders to address the challenges and opportunities presented by our country's growing religious, cultural and ethnic diversity.
A significant part of that diversity is New Zealand's Asian communities. You will note that I used the word in the plural rather than singular because New Zealanders of Asian descent represent a diverse group of languages, cultures, religions and ethnicities. Like the concept of Asia itself, New Zealanders of Asian descent defy simple labels and cannot be slotted into generic pigeonholes.
Tomorrow will mark the beginning of the last two months Susan and I will spend in Government House before this chapter in our lives closes and another begins. Looking back on the past while, I have a strong sense that Asian communities in New Zealand can be said to have come of age.
That statement speaks of more than just the physical numbers of people of Asian descent who now proudly call this country their home.
In addition to the numbers impacting on New Zealand, it reflects the contribution made by them spanning sport, cultural endeavours, business, politics at national and local level, education and academia.
For two examples, five members of New Zealand's Parliament, one of whom is with us this evening, are of Asian ancestry. Likewise His Worship Meng Foon serves as Mayor of Gisborne and Dame Sukhinder Turner and Peter Chin have served as Mayor of Dunedin. I could easily spend a considerable time reading out a long list of names but in deference to our waiting dinner will ask you to take my word for that.
Another key factor has been a change of attitude by New Zealanders more generally towards the Asian Diaspora. There has been a more positive acceptance of New Zealand being a nation of immigrants. Some came here in canoes, others on sailing ships or steamers and more recently by jet airliners. Many Asian families have New Zealand ancestries that stretch back a number of generations. As one of the last places on Earth to be settled, all New Zealanders are migrants or their descendents.
The view that more recent migrants should somehow discard their culture for that of the dominant group no longer holds sway, either in public policy or otherwise, notwithstanding an occasional assimilationist letter-to-the-editor.
Asian people, like migrants from elsewhere, have instead integrated into New Zealand, retaining their own cultural heritage while enriching New Zealand's cultural mix. In turn, contemporary New Zealanders have come to embrace festivals such as Diwali and the Chinese New Year as New Zealand-based celebrations of Asian heritage and culture.
There are a number of factors behind this change. One of them is the contribution made by organisations such as the Asia New Zealand Foundation and the Asia Forum of Wellington, both of which we were pleased to offer vice-regal patronage when taking on the Governor-General role.
The Asia Forum's work is focused through its regular discussion group meetings on Wellington. In particular, it aims to improve an understanding of Asian political issues and their impact on trade and investment. The Forum encourages exchange of views of those with similar interests in different fields.
In the last year, I note that the Forum has brought together a creditable list of speakers, including a number present here this evening. They include the High Commissioners for the United Kingdom, India, Pakistan and Malaysia, Emeritus Professor Gary Hawke from the Victoria University of Wellington; Dr Muthiah Alagappa, Distinguished Senior Fellow and founding Director of East-West Centre in Washington DC; Dr Raja Mohan, Strategic Affairs Editor of The Indian Express, and previously Professor of South Asian Studies at the Jawaharlal Nehru University; and Hon Justice Chalermpon Ake-uru, Justice of the Constitutional Court of Thailand.
This impressive line up of speakers, and the diverse range of topics they have canvassed, speaks of an organisation that has gained the confidence and respect of the diplomatic corps, academia and government agencies.
On another side of the picture, hand-in-hand with the changes within New Zealand, I believe it is fair to say that New Zealand's relationship with Asia has also come of age. During my tenure as Governor-General, there has been a sharp focus on the significance of Asia to New Zealand, with State Visits to India, Singapore, Timor-Leste, Brunei-Darussalam and Mongolia as well as separately attending the Beijing Olympics and the Commonwealth Games in Delhi.
In part, this has been driven by a practical realisation of Asia's enormous development and its growing influence in the wider world. The point was well made by Terence O'Brien, a former New Zealand Ambassador to the United Nations who is now a Senior Fellow at the Centre for Strategic Studies at the Victoria University of Wellington. Commenting on the influence of the so-called "BRIC nations", the quartet of Brazil, Russia, India and China, he said:
"The pendulum of international affairs is swinging. One essential conclusion can be drawn from the dual spectacle of BRIC emergence as a global influence, and of East Asia's advance as a regional, and global force: To be modern and successful in the 21st Century will no longer necessarily equate with being 'Western'".
It follows then that if the 19th and 20th centuries, could be described as the "Western centuries," it seems almost certain that the 21st Century will be dubbed the "Asian century".
This fundamental strategic shift in geo-political and economic power has not been lost on the New Zealand Government or on New Zealanders. The wider Asian region is playing an ever more important role in New Zealand's international relationships. China and India, for example, are expected to be the world's two biggest economies by 2050 and six of New Zealand's top 10 trading partners are in Asia.
As a nation that relies on trade for its prosperity, New Zealand is particularly aware of the strategic importance of widening and deepening its relationship with its Asian counterparts. While there have been occasional bumps in the road, building on many long-standing relationships and links, the progress has been significant. The signing of the Free Trade Agreement with China in 2008, for example, was just one of a number of significant waypoints on that journey to date.
New Zealand is now negotiating a Free Trade Agreement with India and is working to expand the P4 Agreement between New Zealand, Brunei Darussalam, Chile and Singapore into a wider Trans-Pacific agreement. Those negotiations involve a potential membership to include Australia, Malaysia, Peru, the United States, and Viet Nam.
In deepening New Zealand's relationship with Asia, people-to-people links are also playing a crucial role. For example, when in Beijing I was advised of the estimate of the number of Chinese students who had studied in New Zealand from 2000 to 2008 was in the six figure range. Likewise, five or six years ago, there were 400 Indian students studying in New Zealand; there are now about 9,000. Long-term, I am confident that the alumni returning to Asia will represent a significant positive constituency for New Zealand and New Zealand interests in Asia.
At the outset, I spoke of the need to address the challenges and embrace the opportunities of New Zealand's multicultural diversity. The rich tapestry of connections and ties in business, diplomatic and people-to-people links I have outlined augurs well for the ongoing engagement between New Zealand and Asia and vice versa.
While we have indeed embraced Asia and many of the opportunities of the relationship, I suspect many of them are, if I might adopt the horticultural analogy, the easier to reach, low-hanging fruit. Reaching higher into the tree of New Zealand's relationship with Asia will not only bear more fruit but also pose greater challenges. The ongoing work of the Asia Forum of Wellington in championing discussion and debate and encouraging friendships across differences in culture, language and borders will be essential in meeting that task.
And on that note, congratulating the Asia Forum of Wellington on the occasion of its 15th anniversary, I will close in New Zealand's first language offering everyone greetings and wishing everyone good health and fortitude in your endeavours.
No reira, tēnā koutou, tēnā koutou, kia ora, kia kaha, tēnā koutou katoa.