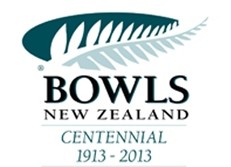 E kui mā, e koro mā, e huihui nei, tēnei aku mihi māhana ki a koutou. Nau mai, haere mai ra ki Te Whare Kawana o Te Whanganui-a-Tara. Na reira, kia ora tātou katoa. Ladies and gentlemen greetings and welcome to Government House.
I specifically acknowledge: Trevor McComish, Cushla McGillivray and Kerry Clark, President, Chairperson and Chief Executive respectively of Bowls New Zealand – tēnā koutou katoa.
It is a great pleasure for Janine and me to welcome you all to Government House in Wellington this evening for this reception to mark the start of the centennial year of Bowls New Zealand.
I want to speak briefly about what is a fascinating history between Government House and bowls; and the importance of the sport to New Zealanders.
The centennial history of Bowls NZ reveals that 25 years after the first lawn bowls club was established in Auckland in 1861, my predecessor Governor Sir William Jervois became Patron of the New Zealand Bowling Association, and the following year - 1887 - opened the Wellington Bowling Club's premises.
Why Jervois chose to support the sport is not clear although he gave vice-regal patronage to a number of then nascent organisations which are now features of the New Zealand landscape, including the Order of St John.
One thing that is clear, however, is we're not marking a lengthier anniversary because, despite its name, the Association did not represent all clubs. I won't go to into a blow-by-blow account, as the last thing you need is a history lesson from your Patron. Suffice to say, it wasn't until 1913 that provincial rivalries were finally put aside and a truly national association was established. Since that time the sport has continued to develop and grow, with the Association merging with Women's Bowls Association in 1996 to form Bowls New Zealand.
Bowls has features that set it apart from almost all other sports. It is one of the few sports that bridges both age and gender barriers, allowing men and women of different ages to compete with and against each other. Two of our guests here tonight – Euan Wong and Judy Howat – are a good example. In 2011, when Euan was 18 and the secondary schools singles champion, and Judy was 76, and a 1990 Commonwealth Games gold medal winner, they teamed up to win the Wellington mixed pairs title. It is one of the neat things about bowls that it allows such partnerships to flourish.
As an aside, I've been informed that bowlers are known for their dead pan humour. So I chuckled when I read Euan's comments to the media about their combination: "Judy is good to play with. She is a bit deaf so I have to use signs some times." I am also reminded of an often-used excuse when things don't go so well: "I'm not bowling; I'm helping to flatten the green."
Seriously, I am pleased to be able to continue the tradition of providing vice-regal support for Bowls New Zealand. Although not a bowls player, I have done so because it promotes things that we as Kiwis value – physical activity, competition and comradeship.
The more than 500 lawn bowls clubs in New Zealand provide an avenue through which thousands of New Zealanders of all ages, backgrounds and abilities play and compete. People play bowls for a host of different reasons. Some play for the opportunity to exercise, to get outside and enjoy the fresh air and to socialise with friends and playing companions. Others do so to play competitively, and to hone their abilities in a sport that combines strategy, skill and technique. Having accompanied family members to their club, I am aware that lawn bowls clubs provide a wonderful environment for active socialisation!
I want to commend Bowls New Zealand for its work to make the sport accessible to those with disabilities and for its initiatives to encourage participation in schools. New Zealanders have proven themselves to be some of the world's best bowlers. Names such as Peter Bellis – who I understand is here tonight – and the late Millie Khan, and her bowling daughters Jan and Maria, continue to resonate with many New Zealanders.
With rare exception, New Zealand men and women have featured on the medals podium at every Commonwealth Games since the sport first featured in the 1930 Games in Hamilton, Ontario. And the results from the Asia Pacific Tournaments held every two years since 1985 have been even more impressive.
In conclusion, I want to congratulate Bowls New Zealand on reaching this important milestone. It speaks of an organisation that it is making a real difference to the lives of New Zealanders. I wish you all the best for the celebrations to mark the centenary year. I also wish the Black-Jacks all the very best for the test series in Wales next month and then in the 8-team Commonwealth competition! I trust you enjoy our hospitality this evening, and take the opportunity to look around the public areas of Government House and admire its art and heritage. Kia ora huihui tātou katoa.
I would now like to invite Trevor McComish, President of Bowls New Zealand, to address us.