'Chinese ANZACS' Book Launch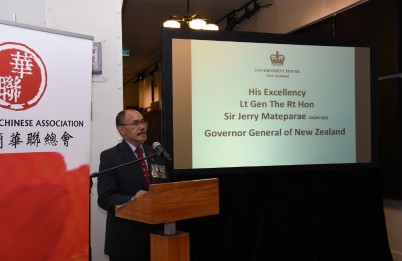 Rau rangatira mā, e kui mā, e koro mā, e huihui nei, tēnei aku mihi māhana ki a koutou.  Kia ora tātou katoa.
Distinguished guests, ladies and gentlemen, warm greetings to you all.
I specifically acknowledge: Hon Peseta Sam Lotu-Liga Minister of the Crown and Members of the Parliament of New Zealand, Members of the Diplomatic Corps; Maj Gen Peter Kelly, Chief of Army; His Worship, Meng Foon, Mayor Of Gisborne and National President of the New Zealand Chinese Association; Bob Hill, National Vice-President of the RNZRSA; and descendants of the Chinese ANZACs present today - tēnā koutou katoa.
Thank you for inviting me here today to help launch, in New Zealand, the book Chinese ANZACs; and in doing so to acknowledge the role played by New Zealand's Chinese people in the First World War.
The ongoing First World War centenary commemorations are a time of collective remembrance of the men and women who served our country during a time of great conflict.  As well as paying tribute to those who served, it has given us the opportunity to examine more closely New Zealand's participation in that war.  The stories that have been uncovered, like those of the Chinese ANZACS, shine a light on a bygone era and give us new insight.
In New Zealand, we know something of our Pākehā, Māori and Pasifika involvement in the First World War.  However, the New Zealand-born Chinese who served in the New Zealand Expeditionary Force has been unknown to most.  It is timely that the contribution of the 55 known New Zealand Chinese men receives wider recognition.  
The early history of Chinese people in New Zealand was marked by hardship, discrimination and prejudice.  In many ways it is remarkable that young New Zealand-born Chinese men were willing to join up and serve a country that was still refusing to grant its Chinese people the old age pension and charged a poll tax to new Chinese immigrants .  Despite this – or maybe because of it – they were determined to join up and serve their country as Kiwi soldiers.
Alistair Kennedy's research provides us with a snapshot of a particular segment of our community during a turbulent time.  The war service of the thirty or so young men whose stories are examined in fuller detail in the book run the gamut of war experience.  There are the rank and file, the heroes, those who made it through safely and sadly those who did not.  One of them, Private James George Paterson of Otahuhu, was killed in action at Gallipoli on the 25 April 1915.  
Certainly, Chinese ANZACs shows how quickly Chinese immigrants, and their descendants, had become part of the fabric of New Zealand society.  Less than 50 years after the first major influx of Chinese immigration during the gold rush era,  young men of Chinese descent were going to war for New Zealand. 
Why did they go?  Did they have something to prove, or was it like others who went – the sense of adventure?  Was it for the lofty ideals of citizenship and a commitment to our future?  Or was it for the more down-to-earth reasons of family, home and mates?  
There is a Chinese proverb that says "A book holds a house of gold".  The book, and the stories in it, is pure gold.  Chinese ANZACs adds to our understanding of our heritage and the history of Chinese people in New Zealand.  It offers historians a solid launch pad for future research and will be a valuable resource in years to come.
I commend Alistair Kennedy, the New Zealand Chinese Association and all those who helped with the publication of "Chinese ANZACS" for their commitment and work.  I think that it's important when we commemorate the events of World War One that we honour all those who served and this book helps us do that.
Kia ora huihui tātou katoa.