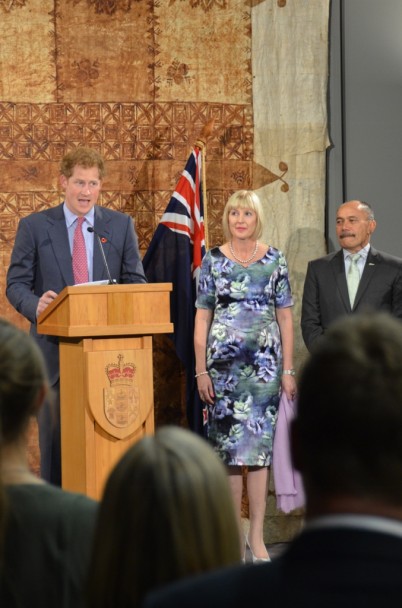 Rau rangatira mā, e kui mā, e koro mā, e huihui nei, tēnei aku mihi māhana ki a koutou. Nau mai, haere mai ra ki Te Whare Kawana ki Tamaki Makaurau. Distinguished guests, ladies and gentlemen, warm greetings to you all, and welcome to Government House Auckland
I specifically acknowledge: His Royal Highness, Prince Henry of Wales; Rt Hon John Key, Prime Minister of New Zealand; and Mr Andrew Little, Leader of the Opposition -
tēnā koutou katoa.
It is a great pleasure for Janine and me to welcome you all to Government House this evening. I'm especially delighted to be able to extend our hospitality to Your Royal Highness on behalf of all New Zealanders.