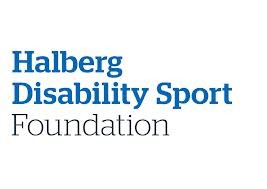 E nga mana, e nga reo, e nga iwi o te motu, nga mihi nui o te ata ki a koutou. Kia ora tātou katoa. Distinguished guests, ladies and gentlemen good morning!
I specifically acknowledge: Wayne Boyd and Geoff Burgess, Chair and Chief Executive respectively of the Halberg Disability Sport Foundation; and our guest speakers this morning, Sir Brian Lochore and Andy Leslie.
Thank you for inviting me and Janine here to this breakfast session to celebrate the 50th anniversary of the Halberg Disability Sport Foundation. Regretfully, Janine is unable to join us this morning.
The anniversary we're celebrating is more than an acknowledgement of an organisation; it is recognition of Sir Murray Halberg's contribution to New Zealand. On 7 July, Sir Murray marks his 80th birthday, and so for my part, it is a privilege to say a few words about him, of his contribution to New Zealand, and the organisation he founded and which bears his name. It is unfortunate that Sir Murray is unable to be here today and we wish him all the best for his on-going recovery from the heart attack he suffered last year.
June seems a month for marking important anniversaries. On 2 June we marked the 60th anniversary of the Coronation of Her Majesty, Queen Elizabeth II in 1953. And, what is forever special for New Zealanders is that on the eve of the Coronation the world learnt that Kiwi mountaineer Ed Hillary and Nepalese Sherpa Tenzing Norgay had become the first humans to set foot on the summit of Mt Everest. I mention this because Sir Edmund and Sir Murray have an important connection, which centres on our nation's highest honour, the Order of New Zealand.
While most people know that the ordinary membership of the Order is limited to just 20 living recipients, what is less well known is that unlike every other New Zealand honour, the medal must be returned when the holder dies. The medals are passed from one recipient to another, and so gain a lineage, a whakapapa, of their own. Sir Murray's ONZ medal was formerly Sir Ed's ONZ medal that he held from when he became a foundation Member of the Order in 1987 until his death in 2008.
An ONZ is awarded to individuals "To recognise outstanding service to the Crown and people of New Zealand in a civil or military capacity". The threshold in terms of "outstanding service", enhancing New Zealand's circumstances and status, are exceptionally high.
Sir Murray's achievements in sport are legendary. They include a gold medal in the 5000m at the 1960 Rome Olympics, and British Empire and Commonwealth gold medals in the 3 mile event at the 1958 and 1962 Games. He was the first New Zealander to run a sub four-minute mile, and New Zealand Sportsman of the Year, in 1958.
However, it's how he chose to use the influence that came from his sporting success to work for the community that is compelling. Setting up the Halberg Disability Sport Foundation – originally called the Murray Halberg Trust for Crippled Children – in 1963 set a platform to both honour our sporting greats and created a movement to improve the quality of life for disabled young New Zealanders.
Although the Trust's name has changed, its mission of enhancing the lives of disabled people, especially our young people, by enabling them to participate in sport, remains a central focus. Thousands of New Zealanders with disabilities have been given the opportunity to enjoy the health benefits and the personal freedom that active recreation offers.
I have seen the fruit of that work first hand. At an investiture ceremony in May, I presented the Insignia of a Member of the New Zealand Order of Merit to two Paralympians, Mary Fisher and Phillipa Gray. And in November last year, I hosted a reception to mark the success of New Zealand athletes in both the London Olympics and London Paralympics.
The movement in New Zealand for disabled sport, directly or indirectly, owes much to the work of the Foundation and the uncompromising approach to participation that Sir Murray fostered. As he said: "I believe every single young New Zealander should have the opportunity to participate and excel in the sport or recreation activity of their choice without exception."
And without exception, Sir Murray has pushed the envelope and the Foundation forward. His leadership style is to encourage others to take the spotlight and so develop their skills. Those who know him talk of a humble man of quiet reserve.
As Governor-General, I congratulate the Halberg Disability Sport Foundation on reaching this significant milestone. In 50 years, it has grown from a small charity to one of the leaders of disabled sport in New Zealand. It can look back on a fantastic record of transforming the lives of thousands of New Zealanders for the better. We all look forward with anticipation to see what Sir Murray's and the Foundation's achievements will be over the next 50 years.
Kia ora huihui tātou katoa.