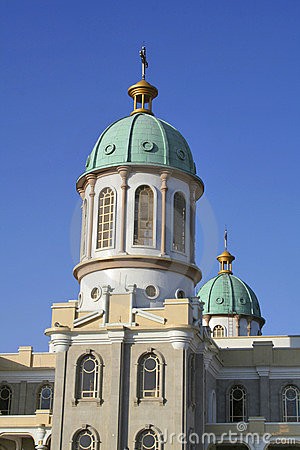 In the language of the Māori people of New Zealand: Tena Koutou, Tena Koutou, Tena Koutou katoa.
Warmest greetings to you all. Thank you for joining me today to help mark the first visit of a New Zealand Governor-General to Ethiopia, and to Africa's political capital.
As the ambassador has noted, I served for almost four decades in the New Zealand Army and during that time had the privilege to take part in a number of peace operations in the Pacific as well as in southern Lebanon.
Just last month, I was in Turkey to mark the 99th anniversary of the landing of New Zealand forces at Gallipoli. I was reminded that Africans from countries like Algeria, Morocco and Senegal participated in that campaign. In the same way, New Zealand military personnel have served and paid the ultimate sacrifice in the cause of peace on this continent in decades past.
I believe some of you met some of our soldiers currently working in South Sudan and in Somalia at our national day event in this hotel in February and at our ANZAC Day event last month.
Our participation in such operations is part of my government's enduring commitment to the cause of peace that, on this continent, stretches back many decades.
I was very pleased to have the opportunity earlier today to talk with Prime Minister Hailemariam about the peace process in South Sudan. I want to congratulate him and his government on what he has been able to achieve, as part of the long-term efforts under him and the late Prime Minister Meles Zenawi.
As we are all conscious, peace serves not only the people of South Sudan, but also its neighbours and the wider community.
Our links with the countries of Africa, long-standing as they are, have drawn their strength from the important heritage we share with some as members of the Commonwealth, as well as our involvement in various peace support operations.
To which, as an aside, I should not neglect to mention the shared interest in a round cricket ball and an oval rugby ball.
New Zealand, in global terms, is a small country, with an on-going responsibility towards the many small island countries in our own region.
Some of these countries, just like some of yours, suffer from the effects of poverty, disasters and global warming. But that simply reinforces the point that we share with many of you the geographical reality of also being a country of the south.
Keeping in mind our size, and distance, the New Zealand government has over recent years embarked on a major effort to lift the size and quality of our engagement with the countries of Africa.
We admire – I might say envy – the growth rates in some African states, and as a country that lives by the mantra of an open trading environment, we want to explore here in Ethiopia, as well as elsewhere on this continent, the opportunities for enhancing our two-way trade.
With that in mind, my government took the decision some years ago to establish formal relations with the African Union as well as with the Federal Democratic Republic of Ethiopia.
With a fairly small diplomatic network, we need to be better placed to listen to African leaders and to understand the challenges. They are challenges that affect not only Africa but impact on a wider world.
And the enhanced contacts work in both directions. I have very much enjoyed meeting a number of your countries' ambassadors and high commissioners coming to Wellington to present their credentials.
Indeed, I found myself at one of the credential ceremonies last year sitting around the dining room table at Government House and realising there were more representatives present from Africa than from any other part of the world.
I would just ask you to convey to your capitals the thanks of my government for that commitment to sharing understanding of interests, concerns and issues - whether in Africa or the Pacific. For us, that helps in our better tailoring our resources and attention in playing our part as a committed international citizen.
In that regard, New Zealand has made contributions in recent years to African Union-led efforts in Somalia and Mali. This comes on top of contributions to various major humanitarian appeals.
I should perhaps note that while peace and security initiatives are a principal focus, the New Zealand Government's signal contribution to mark 50 years of African unity last year came in the form of the African Union Handbook, designed to provide a ready reference on the work of the Union and its association organisations.
Its model was a publication New Zealand has produced on the United Nations system for well over 50 years.
I would like to take this opportunity today to confirm what Foreign Minister McCully said to ministers here in January: a New Zealand-led team is now hard at work with the African Union Commission on a second edition, due to appear at the January AU Summit in English as well as in French.
I know that still leaves two more working languages. But, step by step, we are moving towards a publication that aids member states as well as lets the international community appreciate the importance of the Union and of the Commission.
In leaving you with a strong message of increased support for our engagement with Africa, I would like to return to Ethiopia and to the establishment of a diplomatic presence here.
I well remember the first time an Ethiopian ambassador came to Government House in 2012, and recalled New Zealand's support for his country when most of the League of Nations had looked the other way.
We look forward to deepening those relations, and in particular to the imminent visit of Foreign Minister Tedros Adhanom to New Zealand, early next month.
I would also like to thank the government of Ethiopia for its public declaration of support for New Zealand's candidature for a non-permanent seat on the United Nations Security Council for 2015-2016. I would also say that, if successful, my government will do its utmost to understand, reflect on, and address the various regional peace and security issues on the Council agenda.
Part of the way to this better understanding will come through our embassy here in Addis Ababa. It has been in operation now since the latter part last year, on the basis of a "soft opening".
I don't know a lot about soft openings, but if its anything like soft landings, I can assure you, as someone who has parachuted many times from aircraft, that "soft" is a relative term. You need to work hard to execute a smooth passage, and not leave things to chance. I am sure the Embassy hasn't been waiting around for me to cut a ribbon so it can start work and its staff get paid!
What I would though like to do today is to promise Ethiopia and AU member states that the New Zealand Government is here to stay, as well as to thank you all for the support you have given us in that "soft opening".
As the representative of the Queen of New Zealand, it therefore gives me much pleasure in formally declaring the New Zealand Embassy to Ethiopia and the African Union open for business.