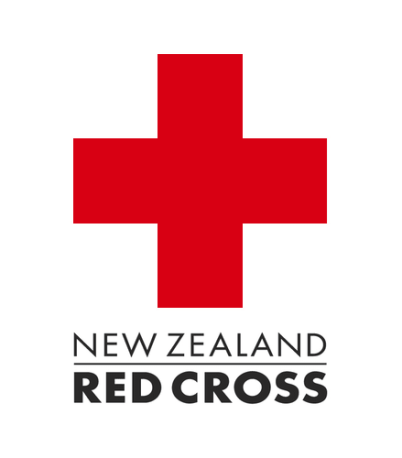 E kui mā, e koro mā, e huihui nei, tēnei aku mihi māhana ki a koutou. Kia ora tātou katoa.
I specifically acknowledge: Dr Jenny McMahon, National President and Mr Tony Paine, Secretary General respectively of New Zealand Red Cross; Madame Christine Beerli, Permanent Vice President of the International Committee of the Red Cross; and the New Zealand Red Cross Counsellors of Honour - tēnā koutou katoa.
Thank you for inviting me here today to address the New Zealand Red Cross National Council meeting. The last time I opened your National Council meeting was four years ago at Te Papa, when New Zealand Red Cross celebrated the 80th anniversary of its establishment as a New Zealand organisation.
That anniversary marked the move of the Red Cross in New Zealand from a branch of the British organisation to being an independent entity. Of course, the Red Cross has had a presence in New Zealand for longer than that. This year you celebrate another notable milestone - 100 years of the Red Cross in New Zealand. As your patron, I am delighted to be able to share this special occasion with you.
The first official Red Cross meeting in New Zealand was held at Government House, on the 10th of November 1915, under the auspices of my predecessor the Earl of Liverpool.
The Dominion newspaper from that day gives us an idea of what life was like in this country in those war years.
Amongst the standard reports of Hutt County Council meetings and the coming weekend's cricket draw are stories about the war overseas. There's a first-hand account from a soldier wounded in action at Suvla Bay, details of what the Government is doing to help New Zealand's wounded overseas, and updates from the many appeals being undertaken for the war effort. We may have been far away from the front lines but life in New Zealand was lived under the ever-present shadow of war.
It is no wonder that the Red Cross found favour with New Zealanders at that time. An international organisation, with an established pedigree for helping others in times of conflict, the Red Cross would have been seen as a tangible link to the sons, husbands and brothers serving at Gallipoli.
The 10 November 1915 meeting was the first step towards what we are celebrating today – a century of humanitarian care and compassion in New Zealand.
As the world has changed - politically, economically and socially – so the Red Cross has changed. Through the changes, the Red Cross has remained true to its seven fundamental principles – humanity, impartiality, neutrality, independence, voluntary service, unity and universality; and "guardian" of the Geneva Conventions and the various other treaties that constitute international humanitarian law. .
This enduring consistency has helped make the Red Cross one of our most trusted organisations – nationally and internationally. The symbol of the red cross - and the red crescent - is universally understood and respected. The work you do makes an impact on humanity - the lives of many millions of people - overseas and here in New Zealand.
As in Napier in 1931, the Red Cross was there for people in Christchurch in the immediate aftermath of the earthquakes; and continues to provide support and show leadership in the recovery.
The Red Cross' valuable work with refugees helps them settle in to their new homeland, and your continuing commitment to community programmes like Meals on Wheels contributes to community well-being in New Zealand. Red Cross people help to ensure others do not become isolated, dislocated and or feel helpless.
I am aware that the original intention was to hold this meeting at Government House, to recall that original meeting in 1915. However, timing is everything. The Royal visit meant that we aree unable to host you. I know our Royal visitors, The Prince of Wales and Duchess of Cornwall, would like me to pass on their best wishes for your celebrations. I too offer my congratulations.
Anniversaries like these are an important moment in any organisation's history. It is a time to look back on what has happened, what you've achieved and to consider what you've learned. It is also a moment to congratulate yourselves on being trusted by New Zealanders. Most importantly, it's a chance to think about the future, of what is still to be achieved and how to face the challenges ahead. It's an exciting time and I know you have many interesting discussions ahead of you.
I congratulate New Zealand Red Cross on 100 years of service, achievement and endeavour. On behalf of all New Zealanders, I am pleased to acknowledge and celebrate the more than 15,000 people who are the Red Cross in New Zealand, and that from humble beginnings - helping Kiwis send food parcels, clothes and medical supplies to sick and wounded soldiers in hospitals overseas – 100 years ago, New Zealand Red Cross remains at the forefront of humanitarian endeavour overseas and at home.
Kia ora huihui tātou katoa