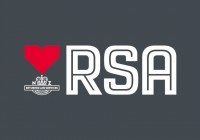 Introduction
Tihei mauri ora! E nga mana, e nga reo, e nga iwi o nga hau e wha, tēnā koutou. Te manuhiri tuarangi, te manuhiri waewaetapu naumai haere mai. Tena koutou nga rangatira o tēnei hui. Kānui te aroha ki a koutou.
Distinguished guests, ladies and gentlemen, greetings. Those of you who have travelled a long way to be here, and those of you here for the first time, welcome. To the leaders of the Royal New Zealand Returned and Services' Association greetings - I salute you all.
I specifically acknowledge: Lt Gen Don McIver, National President of the Royal New Zealand Returned and Services' Association and your executive; Rt Hon John Key, Prime Minister and Ministers of the Crown; Hon Phil Goff, representing the Leader of the Opposition; Rear Admiral (Rtd) Ken Doolan, National President of the Returned & Services League of Australia; Lt Gen Rhys Jones, Chief of Defence Force and representatives of the service chiefs; Your Worship Celia Wade-Brown, Mayor of Wellington —tēnā koutou katoa.
Thank you for inviting me to address the 97th National Council meeting of the Royal New Zealand Returned and Services' Association.
At the outset, I want to acknowledge your departing chief executive Dr Stephen Clarke. After 12 years with the RSA, the last five as CEO, Stephen has made a significant contribution to the future of the RSA and I want to thank him for his service.
Ladies and gentlemen, I am honoured to be here and to continue the tradition of representing your Patron, Her Majesty The Queen of New Zealand, at this gathering. As is customary, I have the privilege of opening your conference by conveying a message from Her Majesty. Her Majesty's message is in response to a letter from Dr Clarke, and is directed to your President. It reads:
"Please convey my warm thanks to the Chief Executive and members of the Royal New Zealand Returned and Services' Association for their message of loyal greetings, sent on the occasion of their ninety-seventh National Council meeting which is being held today in Wellington. As your Patron, I much appreciate your thoughtfulness in writing as you did and for your kind wishes extended to the Duke of Edinburgh. In return, I send my best wishes to all those who are present for a most successful and enjoyable gathering – ELIZABETH R
Connections between the RSA and Commander-in-Chief
Opening your National Council meeting with a message from Her Majesty is important, and not merely because she is your Patron, and I am representative. While I serve as Commander-in-Chief of New Zealand, I fulfil my duties on behalf of our Queen, who is the ultimate authority in our Constitution, both as the Head of State and as the Head of our military forces.
That military connection is made explicit in the Defence Act, which states that the Governor-General raises and maintains New Zealand's military forces "in the name and on behalf of the Sovereign."
It is also emphasised in the commissioning parchment of every officer of the New Zealand Defence Force. The language used on commissioning parchments is seemingly archaic, its intent is enduring, its intent is to reflect the special relationship between an individual and our Sovereign. Each parchment is signed by the Governor-General and the Minister of Defence on behalf of Her Majesty The Queen of New Zealand, our Head of State. My own commissioning parchment hangs on my office wall at Government House in Wellington. It was signed by my predecessor, Sir Denis Blundell, who served with the 2nd New Zealand Expeditionary Force, and Allan McCready, the Minister of Defence.
It underscores some of the connections between veterans and the RSA and Government House and the Office of Governor-General. With rare exception, Governors-General have opened your National Council and I have been both happy and honoured to continue that tradition.
Over time, I have enjoyed my interactions with the RSA, both as a young soldier and later as a senior officer, and especially so now. Presenting the ANZAC of the Year Award to the Student Volunteer Army in 2012 and two 12-year-olds, Sergio Schuler and Will White, in Waihi earlier this year, have been outstanding and memorable moments, both for me and for the RSA. It is fitting that the ANZACs of 2013 are both here today as distinguished guests.
History, tradition and remembrance
The reference to history and tradition brings me to my main point. History and tradition are a fundamental part of military service. For example, the importance a unit places on its colours can seem quaint to the uninitiated. As this audience knows well, the colours embody the spirit of a unit, whether it is a regiment, a ship or an entire service. While they may no longer be carried on the battlefield, colours commemorate the gallant deeds performed by the men and women in the unit. Tradition, ceremonies and colours represent a unit's personal and collective history and its important memories, its whakapapa, its heritage.
Naturally, heritage history and tradition are also important to the Royal New Zealand Returned and Services' Association. Reciting The Ode as an act of remembrance at RSA Clubs throughout New Zealand underscores the RSA's role as a guardian of our national remembrance. It reminds us that remembrance is not something reserved for ANZAC Day. Along with its support and hospitality services, remembrance was fundamental to the creation of the RSA and remains at the heart of its enduring service.
Remembrance will be very much to the fore over the next five years as we mark the significant centenaries linked to the declaration of war on 4 August 1914 . I understand this National Council meeting will focus on WW100 commemorations, and will review progress on the Centenary Road 10 Year Strategic Vision. These commemorations are likely to be the most significant and far reaching any of us have experienced.
The analogy you have used of the commemorations being like a "road" is fitting. While much focus is being placed on the centenaries of the outbreak of World War I in 2014 and the landings at Gallipoli in 2015, there are other commemorations that should not be forgotten. They include the RSA's centenary in 2016 and the centenary of the Battle of Passchendaele in October 2017, where more New Zealanders died in one day than at any other time in our history.
The war and battle commemorations will be followed by the centenaries of Armistice Day in 2018, the tragic influenza epidemic in the summer of 1918, and the signing of the Treaty of Versailles in 2019. New Zealand may have joined the war as an extension of Britain's declaration, but it signed the Treaty that formally brought it to an end in its own right, the first time it had done so.
And we should not lose sight of the fact that while all these important anniversaries are being marked, that the 75th anniversaries of World War II battles and events will also occur. As the number of veterans from that conflict continues to dwindle, their service, their sacrifice and their example should be remembered as well.
History and tradition should not be used as a shield against change. All organisations need to look afresh at their objectives and adapt as new challenges present. If the RSA is to carry its flag of remembrance, service and camaraderie forward to future generations, the organisation needs to be fit for purpose. Being fit for purpose will require the RSA to capitalise on the opportunities inherent in the focus on remembrance over the next five years. As a precursor, the restructuring that has been completed at your National Office is a necessary first step for change. I know from personal experience that such processes are serious challenges.
Earlier this year, my wife and I attended the flag lowering ceremony in Bamyan, Afghanistan, to mark the completion of New Zealand's 10 year commitment there. That commitment, following on from deployments in Timor-Leste, the Solomon Islands and the Middle East, has seen New Zealand create more veterans than at any time since the Viet Nam War. The commitment to Afghanistan also claimed the lives of 10 young New Zealanders, whose names have been added to our war memorials.
Reaching out to that new generation of veterans is a challenge, as it was for the World War veterans to the men and women who returned from Korea, Malaya, Borneo and South Vietnam. Yet, the challenge is a compelling opportunity. It was when Second World War veterans joined and then replaced those from the First War. And it has been repeated as those who served in Korea, Malaya and Viet Nam stepped forward.
Gaining the support and commitment from veterans must also be complemented by others. In reaching out to new generations through the likes of Cyril Bassett VC speech competition and the ANZAC of the Year Award to name just two successful initiatives, show that it is possible to build on the history, heritage and example of the RSA. The challenge for the RSA is to engage new generations of New Zealanders, to harness the spirit of ANZAC - courage, comradeship, commitment and compassion. Much has been achieved, and yet much remains to be done.
And so with that challenge before you, I want to wish you all the best for your conference and say that it gives me great pleasure to declare the 97th National Council meeting officially open.
No reira, kia ora, kia kaha, kia manawanui.