Young Enterprise Scheme Awards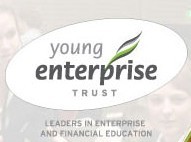 I begin by greeting everyone in the languages of the realm of New Zealand, in English, Māori, Cook Island Māori, Niuean, Tokelauan and New Zealand Sign Language.   Greetings, Kia Ora, Kia Orana, Fakalofa Lahi Atu, Taloha Ni and as it is the evening (Sign)
I then specifically greet you: Tony Caughey,  Chair of the Young Enterprise Trust; Terry Shubkin, Chief Executive Officer of the Trust; Hon Georgina te Heuheu, Minister of Courts and Pacific Island Affairs; Luamanuvao Hon Winne Laban, former MP and now Assistant Vice-Chancellor Pasifika at the Victoria University of Wellington; Dr Geoff Parry, Dean of Business and Law at the Auckland University of Technology; Business leaders; sponsors, judges; young directors; Distinguished Guests otherwise; Ladies and Gentlemen.
As Patron of the Young Enterprise Trust, thank you for inviting my wife Susan and me to attend the presentation of the Lion Foundation Young Enterprise Scheme Awards for 2010.  It is an event to which we have both looked forward because of the special chemistry of the young Enterprise Scheme.
At the outset, I would like to take an opportunity to welcome the newly appointed Chief Executive Officer Terry Shubkin who took over from long-serving CEO Donna Dentice earlier this year.  Both Susan and I wish you all the best in your new role. 
I would now like to speak a little about the concept of enterprise and its significance to the New Zealand economy.  New Zealanders often pride themselves on being an enterprising people.   The concept of enterprise has some clear characteristics.  It requires setting goals and establishing a plan to achieve them.  With the challenge in place, it then calls for ideas, creativity, intelligence, drive and determination along with lots of time and energy to bring things to fruition.
Taking on difficult challenges requires taking some risks, this being something for which young people are often criticised.  One only has to scan the newspapers, listen on radio or watch television, to find stories quickly in which young people are criticised.  For example, I recently saw an article in which the writer criticised young people for their behaviour.  The writer, a school principal, wrote as follows:
"Youth of all ages hang about in groups at our street corners at hours when they ought to be under the parental roof.  They will deliberately break or destroy any property belonging to their neighbour or a stranger as the case may be. … I also know of several parents who go out in the morning and do not return until evening, leaving their little ones to their own natural bent of mind and to do whatsoever their hands find to do: curse and swear, lie and cheat, call bad names to passers-by, write licentious and obscene language on walls, doors and fences, break windows, tear down hedges, break fences [and] rob gardens." 
 
It all sounds familiar, but surprisingly the writer was not writing about Wellington in a letter to The Dominion Post in 2010, but in an article published in Oamaru in 1884! 
Whatever your successes here tonight show, they also establish that the risk-taking for which young people are often criticised is not necessarily negative, and can instead be evidence of the spark of creative behaviour.
A good example of risk taking and creativity is the well known New Zealand children's clothing company, Pumpkin Patch, which earlier this year won the supreme award at the New Zealand International Business Awards organised by New Zealand Trade and Enterprise. 
Pumpkin Patch employs more 3,000 people worldwide—about 400 of them in New Zealand—and has more than 200 stores in four countries along with wholesale operations in 14 countries, with sales of close to $400 million.
However, when the company was founded 20 years ago by former children's wear buyer, Sally Synnott, it was a small mail order business.  Sally had identified a gap in the market for a retail brand offering design-driven children's wear.  Soon after, the first retail store opened in Christchurch.  Chrissy Conyngham and Maurice Prendergast joined the team in 1993, and remain Design Director and Managing Director respectively.
Behind the success of this business are many years of hard work.  There were, no doubt, some ideas that worked and others that did not.  The key stakeholders took risks and convinced crucial investors, both in New Zealand and overseas that their business and their products were worth the gamble.
As the Award Judges from New Zealand Trade & Enterprise noted in their commendation: "Pumpkin Patch's approach to international markets is well thought out. It has faced difficult trading conditions in some markets and reacted quickly with prudent management of its finances. It understands where the value lies and brings it back to New Zealand. Pumpkin Patch is a class act with capabilities across the spectrum of what is required to be successful in international business."
New Zealanders can be described as inherently creative people, always ready to give new things a go.  The point was well made by New Zealand businessman, Kevin Roberts, Chief Executive of Saatchi and Saatchi, who said: "We were the last to be discovered and the first to see the light.  This makes us one of the great experimental cultures. We try things first.  Whether it's votes for women, the welfare state of the market economy, powered flight, nuclear physics, anti-nuclearism, biculturalism.  First-isms. The New in New Zealand is our reason to exist."
That enterprising spirit is at the heart of the New Zealand economy.  According to Statistics New Zealand's survey of Business Demography, there were more than 470,000 businesses in New Zealand, employing close to 1.9 million people in February this year. 
Many New Zealand businesses are also family businesses or businesses with strong family connections.  This is particularly so in primary industries, but is common in many other sectors as well.  The first Statistics New Zealand's survey which I mentioned found that most enterprises had less than 20 employees and this emphasises the intimate nature of businesses in this country.
To that end, I would like to thank the families, friends and mentors of our young entrepreneurs.  The awards which the successful entrepreneurs receive tonight reflect the support that you have provided.  I would also like to thank the Young Enterprise Trust and the award sponsors for backing them.
In conclusion, I turn to words of iconic New Zealand yachtsman and environmentalist, the late Sir Peter Blake, who emphasised the need to turn words into deeds saying as follows: "Having vision is not enough. Change comes through realising the vision and turning it into a reality. It is easy to espouse worthy goals, values and policies—the hard part is implementation."
And on what I hope is a suitable note of inspiration, I will close in New Zealand's first language Māori, by offering everyone greetings and wishing you all good health and fortitude in your endeavours.      No reira, tēnā koutou, tēnā koutou, kia ora, kia kaha, tēnā koutou katoa.