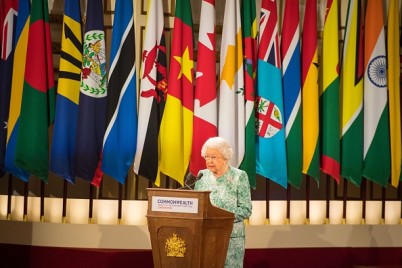 Founded in 1949, the Commonwealth is a voluntary association of 53 independent nations. Most of these nations were part of the British Empire. New Zealand was one of the founding members of the Commonwealth.
Queen Elizabeth II was Head of the Commonwealth throughout her 70-year reign. During this time, the Commonwealth grew from just eight nations to 53 members, representing more than two billion people.
In a message broadcast to the Commonwealth on her 21st birthday, Her Majesty declared "that my whole life whether it be long or short shall be devoted to your service". Watch a recording of the message on YouTube.
Throughout her life, the Queen played a unique role as a symbol of unity and strength at the heart of the Commonwealth.
In 2018, the Commonwealth Heads of Government agreed Prince Charles would become Head of the Commonwealth when he became King.