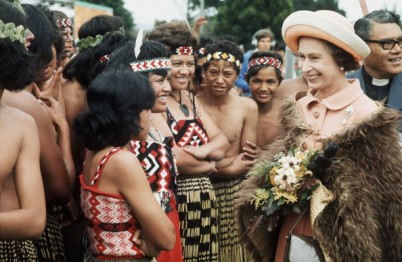 The Realm of New Zealand includes New Zealand,
Tokelau
, the
Ross Dependency
in Antarctica and the self-governing states of the
Cook Islands
and
Niue
.
As the former Head of State of New Zealand, Queen Elizabeth II's formal New Zealand title was: "Elizabeth the Second, by the Grace of God Queen of New Zealand and Her Other Realms and Territories, Head of the Commonwealth, Defender of the Faith."
Queen Elizabeth II was also the Head of State of 14 other Realms (or countries). All 15 Realms are members of the Commonwealth.
In New Zealand, the Governor-General represents the Sovereign (our Head of State). It is the Governor-General's role to act on behalf of the Sovereign, and maintain the continuity and legitimacy of New Zealand's government. The Governor-General will continue to represent the new King.