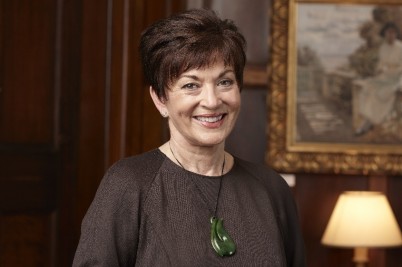 The Governor-General, The Rt Hon Dame Patsy Reddy and Sir David Gascoigne will depart for an official visit to Italy and Barbados on Saturday 6 May.
In Rome, Dame Patsy will meet the President of the Italian Senate, lay a wreath at the Tomb of the Unknown Italian Soldier, and visit cultural events. Their Excellencies will then travel to Venice to attend the official opening of Lisa Reihana: Emissaries at the New Zealand Pavilion at the Venice Biennale.
On Sunday 14 May, Dame Patsy and Sir David will depart from London for their visit to Barbados, where Dame Patsy will meet the Governor-General of Barbados, the Prime Minister of Barbados, and meet women from the business and creative communities and New Zealand scholarship alumni.
ENDS
Programme:
Sunday 7 May
1810 Tour of Palazzo Doria-Pamphilj and musical performance
Monday 8 May
1530 Meeting with Mr Pietro Grasso, President of the Italian Senate, at the Palazzo Giusitiniani
1610 Tour of Senate and Books that made Europe exhibition
Tuesday 9 May
0930 Private tour of the Caravaggio to Bernini exhibition at Scuderie del Quirinale
1115 Visit to the Commonwealth War Cemetery
Wednesday 10 May
1030 Their Excellencies attend the New Zealand Pavilion opening at the Venice Biennale
1900 Their Excellencies attend the New Zealand Pavilion Official Opening Dinner
Thursday 11 May 
Tour of national pavilions at the Venice Biennale (times to be arranged)
2030 Their Excellencies attend the Trans-Tasman Artists' Function
Friday 12 May
Tour of national pavilions at the Venice Biennale (times to be arranged)
1915 Their Excellencies attend the New Zealand at Venice Commissioner's closing function
Monday 15 May
0900 Their Excellencies meet HE Sir Elliot Belgrave, Governor-General of Barbados
1000 Their Excellencies meet The Rt Hon Freundel Stuart, Prime Minister of Barbados
1130 Visit to Kensington Oval Cricket Ground
1430 Meet women from the Barbados business and creative communities at Lancaster Great House
1800 Gathering with New Zealand scholarship alumni and development partners at the Hilton Hotel