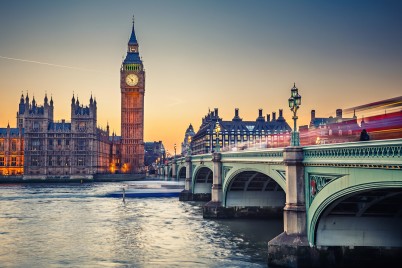 This evening, the Governor-General, Lt Gen The Rt Hon Sir Jerry Mateparae and Lady Janine Mateparae will depart for an official visit to London.
The main purpose of the visit will be to represent New Zealand at national celebrations to commemorate the 90th birthday of Her Majesty Queen Elizabeth II, including a National Service of Thanksgiving at St Paul's Cathedral; the Queen's Birthday Parade: Trooping the Colour and Flypast; and a luncheon for Realm Governors-General at Buckingham Palace, hosted by Queen Elizabeth.
Realm Governors-General will have a formal meeting at Buckingham Palace and the Governor-General will meet HRH The Duke of Gloucester, Grand Prior, Order of St John.
Their Excellencies will attend a reception at New Zealand House for Major Geoffrey Faraday, following the presentation of his New Zealand Gallantry Star at Buckingham Palace. Major Faraday received his Honour for his actions with the United Nations Mission in Southern Sudan.
The Governor-General will visit Bulford Camp in Wiltshire, where in 1919, New Zealand troops constructed the 'Bulford Kiwi', a giant chalk kiwi on the slope of Beacon Hill. Sir Jerry will also lay a wreath at Tidworth Cemetery, where 99 New Zealand soldiers and a New Zealand Staff Nurse are buried.
While returning from the United Kingdom via the United Arab Emirates, His Excellency will take the opportunity to seek a call on His Highness Sheikh Mohamed bin Zayed Al Nahyan, the Crown Prince of Abu Dhabi. The Governor-General will reaffirm to the Crown Prince the close and positive working relationship between New Zealand and the United Arab Emirates.
The Vice-Regal couple will arrive back in New Zealand on 14 June.
Thursday 9 June
09:00 His Excellency visits Tidworth Cemetery and Bulford Camp; Tidworth, Wiltshire
15:00 His Excellency meets with other Governors-General of the Realm; Buckingham Palace
17:00 Their Excellencies attend a reception in honour of Major Geoffrey Faraday (NZGS)
19:30 Their Excellencies dine with the Governors-General of Australia and Canada, and their spouses
Friday 10 June
11:00 Their Excellencies attend the National Service of Thanksgiving for the 90th Birthday of HM The Queen; St Paul's Cathedral, London
13:00 Their Excellencies attend a luncheon hosted by HM The Queen, for Governors General of the Realm; Buckingham Palace, London
16:00 His Excellency meets HRH The Duke of Gloucester, Grand Prior of the Order of St John; Kensington Palace, London
Saturday 11 June
11:00 Their Excellencies attend The Queen's Birthday Parade: Trooping of the Colour; Horseguards Parade, London
12:45 Their Excellencies attend a reception in honour of HM The Queen's Birthday Parade, Trooping the Colour and Flypast; New Zealand House, Haymarket