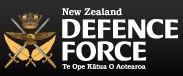 After five years in command of the New Zealand Defence Force, Lieutenant General Jerry Mateparae, Chief of Defence Force, will be relinquishing his post and handing over to Major General Rhys Jones at Government House in Auckland.
The Rt Hon Sir Anand Satyanand, Governor-General and Commander-in-Chief, and Lady Susan Satyanand will host the Chief of Defence Force Change of Command Ceremony commencing at 2:30 pm, Monday, 24 January 2011.
Befitting the occasion, a tri-service 50-person Guard of Honour and Maori Cultural Group will be in attendance.
During the ceremony, the Governor-General will present Major General Rhys Jones his Warrant and promotion to Lieutenant General.
Also as part of the ceremony will be the appointment of Warrant Officer Class One Alan Cunningham to the position of Warrant Officer of the Defence Force. This position is the most senior non-commissioned appointment in the NZ Defence Force and he is a key advisor to the Chief of Defence Force, responsible for the Defence Force's strategic direction with regard to non-commissioned personnel, including issues such as morale, welfare and conditions of service.
The outgoing Warrant Officer of the Defence Force, Warrant Officer Class One John Barclay, will also be promoted to the rank of Major at the Change of Command ceremony.
BIOGRAPHY - MAJOR GENERAL R.R. (RHYS) JONES
Major General Richard Rhys Jones was born in Timaru, New Zealand on 2 May 1960. He was educated at Wanganui Boy's College and attained University Entrance.
Major General Jones enlisted into the New Zealand Army in December 1978 and attended the Royal Military College, Duntroon Australia from 1979 to 1982. He graduated into the Royal New Zealand Armoured Corps at the rank of Lieutenant in December 1982, with a Bachelor of Arts degree. During his career he has attended staff college at Fort Leavenworth, USA, and higher defence college at the Australian Defence College. He has also attained a Master of Arts in Strategic Studies from La Trobe University (Melbourne) as well as a Diploma in Qualitative Futures.
His staff appointments have been mainly within the Capability Development area, culminating in his appointment as the head of the NZ Defence Force Development Branch.
Major General Jones has held a variety of training posts. In 1987/88 he was the New Zealand Instructor at the Australian Defence Force Academy (Officer Cadets). From 1992 to 1995 he was an instructor at New Zealand's Tactical School, becoming the Chief Instructor for his last 18 months. He has also been Chief Instructor at the School of Armour and has been the New Zealand Directing Staff at the Centre for Defence and Strategic Studies, part of the Australian Defence College.
Major General Jones has had operational duty in the Middle East with the United Nations Truce Supervision Organisation, as an observer, then Operations Officer with the Observer Group Lebanon.
Major General Jones has commanded at every senior level. He was the Commanding Officer of New Zealand's armoured regiment; Queen Alexandra's Mounted Rifles (QAMR), and at Formation level the Commander 3rd Land Force Group based in the South Island of New Zealand. He was Land Component Commander within Headquarters Joint Forces New Zealand, and then in October 2007 Major General Jones became the Commander Joint Forces New Zealand on promotion to Major General. He was appointed the Chief of Army on 1 May 2009.
Major General Jones is married to Debbie and they have three children. His hobbies include reading history, war gaming and black powder shooting.
Media wishing to attend the Chief of Defence Force Change of Command Ceremony are to contact Mr Antony Paltridge, Public Affairs Manager at Government House on 04 382 0827 or 021 470 583 no later than 10:00am Monday, 24 January 2011.
Last updated:
Thursday, 20 January 2011