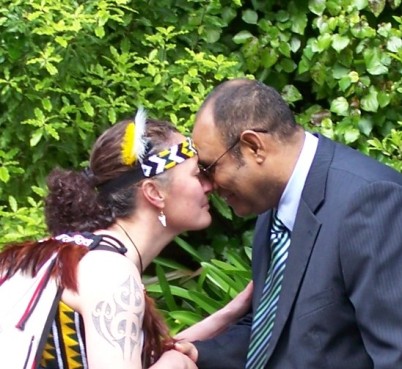 Ambassadors for Germany, Greece and Belgium will present credentials to Governor-General Hon Sir Anand Satyanand at Government House Vogel (Lower Hutt) tomorrow (7 October).
The ceremony will begin at 11am. The New Zealand Army will provide the Māori Ceremonial Challenge and the Guard of Honour at tomorrow's ceremony.
German Ambassador Thomas Meister is a career diplomat previously posted in Australia, Africa, the United States, Brazil and Europe. Prior to his arrival here, Mr Meister was head of the International Energy Policy Division at the German Federal Foreign Office.
Greek Ambassador Dimitrios Anninos is also a career diplomat who has served in Hungary, Turkey, Cyprus, Australia, India and China.
Belgium's Ambassador, Patrick Renault, is also Belgium's Ambassador to Australia. He is a career diplomat who has served in Pakistan, Italy, China and Australia. Prior to his New Zealand appointment he was Diplomatic Adviser to the Vice Prime Minister, Minister of Labour and Chances Equality of the Kingdom of Belgium.
New Papua New Guinea High Commissioner William Dihm, will also attend the ceremony. He presented a Letter of Introduction to Prime Minister Hon John Key in September. Mr Dihm has extensive experience with the Department of Foreign Affairs and Trade. Prior to his New Zealand assignment, he was Director of the National Coordination Office for Bougainville Affairs and participated in the negotiation and implementation of the Bougainville peace process.
Mr Meister, Mr Anninos and Mr Dihm are based in Wellington. Mr Renault is resident in Canberra.
For further information please contact: Emma Reilly - Media adviser, Ministry of Foreign Affairs and Trade on (04) 439 8777

Media wishing to attend the ceremony contact: Antony Paltridge; Public Affairs Manager, Government House on (04) 382 0827 or (021) 470 583