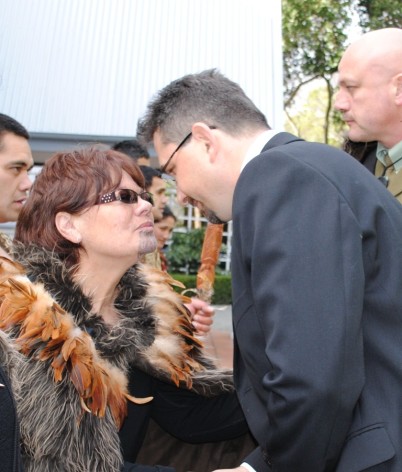 For photos of the event, click here.
Envoys for Switzerland, Zimbabwe and the Former Yugoslav Republic of Macedonia will present credentials to the Governor-General, Sir Anand Satyanand, at Government House Vogel in Lower Hutt tomorrow (Thursday, 5 August 2010).
The ceremony will begin at 11 am. The New Zealand Army will provide the Maori Ceremonial Challenge and the Guard of Honour at tomorrow's ceremony.
Dr Marion Weichelt Krupski, Ambassador of the Swiss Confederation, is a career diplomat who has most recently served in various roles in the Swiss Federal Department of Foreign Affairs in Berne and will be resident Ambassador in Wellington.
The Ambassador of the Republic of Zimbabwe, Ms Jacqueline Zwambila, is also concurrently the Ambassador of Zimbabwe to Australia, and will be resident in Canberra. She most recently served as Chief of Protocol in the Prime Minister's Office of the Unity Government of Zimbabwe.
The inaugural Ambassador of the Former Yugoslav Republic of Macedonia (FYROM), Mr Pero Stojanovski is the first Ambassador from his country to be appointed to New Zealand, and is a former Minister of Education. He will be concurrently accredited as FYROM Ambassador to Australia, and will be resident in Canberra.

Ends
For further information please contact:
Dave Courtney, Communications Adviser, Ministry of Foreign Affairs and Trade, (04) 439 8138 or (021) 375 105.

Media wishing to attend the ceremony must contact:
Rebekah Clement, Public Affairs Adviser, Office of the Governor-General, (04) 382 0844 or (021) 243 7958