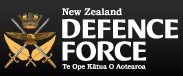 It was with deep sadness that my wife Susan and I learned this morning of the death of Private Kirifi Mila in Afghanistan.
Private Mila, of the Royal New Zealand Infantry Regiment, was serving as part of the New Zealand Provincial Reconstruction Team in Bamyan Province, when the vehicle he was in rolled while on patrol. Other New Zealand Defence Force personnel were injured in the crash.
Private Mila is the second soldier to die whilst serving in Afghanistan, following the tragic death of Lt Tim O'Donnell, who was killed in an attack on his patrol in August last year.
Like all New Zealand Defence Force personnel who have served in Afghanistan, Private Mila was committed to assisting the people of that war-torn nation to rebuild their country. He displayed a sense of duty to New Zealand, to the Defence Force and to his Regiment, and he will be sorely missed by his comrades-in-arms.
At this sad time, Susan and I extend our sincere sympathies to his family and friends in New Zealand as well as in the Pacific, and trust that those injured will recover quickly.

Rt Hon Sir Anand Satyanand, GNZM, QSO
Governor-General and Commander-in-Chief of New Zealand
Last updated:
Wednesday, 16 February 2011