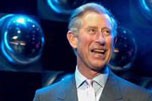 Service to the community – the central theme of The Queen's Diamond Jubilee celebrations – will be highlighted by Their Royal Highnesses, The Prince of Wales and The Duchess of Cornwall, as they visit New Zealand next month.
The Prince and Duchess will visit New Zealand from 10 to 16 November, following immediately after visits to Papua New Guinea and Australia.
During the visit to New Zealand, to celebrate The Queen's Diamond Jubilee, The Prince and Duchess will meet a wide cross section of people who contribute to the wider community, including veterans and serving military personnel on Armistice Day in Auckland.
In addition to service to the community, other key themes of the visit are encouragement of economic growth and innovation, promotion of youth enterprise, a celebration of sport in the community and on-going support for the New Zealand Defence Force. In addition, a number of events reflect Her Royal Highness's particular interests in literacy and animal welfare.
The programme includes extensive opportunities for public participation, details of which will be announced in the coming weeks. In addition to site-specific visits, such as to schools, youth and sports centres and military bases, Their Royal Highnesses will be attending a special birthday party in Wellington, hosted by the Governor-General, Sir Jerry Mateparae, and will attend the 150th anniversary Agricultural & Pastoral show in Canterbury.
During the course of a busy schedule, the Royal couple hope to spend some private time together experiencing the sights that make New Zealand one of the world's most popular tourist destinations. Their Royal Highnesses will be accompanied by the Governor-General at a variety of events at Government House in Wellington, and in Christchurch.
The Prince and Duchess will visit New Zealand following visits to Papua New Guinea and Australia. The key elements of the New Zealand visit are set out below:
Auckland
11 November:
Mihi whakatau at the Auckland War Memorial Museum;
Attending an Armistice Day Commemoration at Auckland War Memorial Museum and meeting veterans;
12 November:
Meeting New Zealand Olympic athletes at AUT Millennium;
Attending a performance of Hairy Maclary with hundreds of schoolchildren from Auckland ;
The Prince of Wales crossing Auckland Harbour on a Sealegs amphibious vehicle used by New Zealand Coastguard;
A visit to Britomart in central Auckland
The Prince of Wales attending events highlighting the New Zealand wool industry and innovative technologies;
The Duchess of Cornwall meeting students and teachers during a visit to East Tamaki Primary School;
A Diamond Jubilee Trust dinner at the SkyCity Convention Centre;
Wellington
14 November:
The official opening of New Zealand's Diamond Jubilee gift to Her Majesty The Queen, a new Visitor Centre at Government House;
Meeting members of the waka crew who participated in the Thames Diamond Jubilee Pageant, during a walk along the Wellington waterfront;
Viewing designs, prosthetics, make-up and costumes related to the forthcoming Peter Jackson film The Hobbit at Weta Workshop;
Official meetings with the Prime Minister and Leader of the Opposition;
The Duchess of Cornwall attending a reception at Government House to celebrate women in the community;
On The Prince of Wales's birthday, attending a birthday celebration, hosted by the Governor-General, at Government House, with New Zealanders also celebrating their birthdays on 14 November;
15 November:
His Royal Highness attending a Reception at Government House Wellington, for New Zealand's science and conservation community;
Feilding/Palmerston North
15 November:
Joining a community celebration event in Feilding, including attending the Farmers' Market, meeting volunteers, schoolchildren's performances and Diamond Jubilee Post Boxes specially designed by local children;
The Prince of Wales visiting a local farm in the Manawatu;
The Duchess of Cornwall meeting students and tutors during a visit to the Equine Research and Wildlife Centres at Massey University in Palmerston North;
Meeting Air Force personnel and their families during a visit to the RNZAF Base Ohakea;
Christchurch
16 November:
Meeting local residents, shopkeepers, student volunteers, buskers, market stallholders and local dance groups during a visit to Christchurch; and
Attending the 150th Canterbury A & P Show.
Notes for Editors
For more information please contact Diamond Jubilee Visit Office Communications Advisor Rebekah Clement on 04 382 0844 or 021 243 7958.
For media accreditation requests please contact Diamond Jubilee Visit Office Media Manager Joe Frahm on 04 817 8346 or 021 997 996.
Further information about the visit to New Zealand by The Prince of Wales and The Duchess of Cornwall, to mark the Diamond Jubilee of The Queen of New Zealand, will be made available here:
www.facebook.com/GovernorGeneralNewZealand