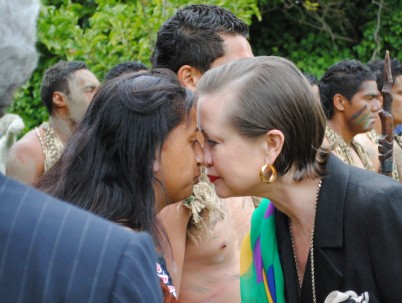 The ceremony will begin at 11 am. The New Zealand Army will provide the Maori Ceremonial Challenge and the Guard of Honour at tomorrow's ceremony.
Until her appointment as Polish Ambassador to New Zealand, Beata Stoczynska has held the position of Charge d'Affaires at the Polish Embassy in Wellington. Mrs Stoczynska has had extensive experience within the Polish foreign ministry and is resident in Wellington.
High Commissioner for the Islamic Republic of Pakistan, Syed Ibne Abbas is also resident in Wellington and has a long career within the Pakistani foreign ministry, having served at Pakistani missions in Switzerland, Canberra, New Delhi and Los Angeles.
Dr Muhamet Hamiti is Kosovo's first Ambassador to New Zealand. He is resident in London and is also Kosovo's Ambassador to the United Kingdom.
Maija Lähteenmäki is also Finland's Ambassador to Australia and is resident in Canberra. She is a career diplomat who has served at Finnish missions in Ottawa, Stockholm, Cairo, Chile, New York and Madrid.
ENDS
For more photos of this event, please click here.
For further information please contact:
Dave Courtney – Communications Adviser
Ministry of Foreign Affairs and Trade
(04) 439 8138 or (021) 375 105

Media wishing to attend the ceremony must contact:
Rebekah Clement, Public Affairs Adviser, Government House
(04) 382 0844 or (021) 243 7958
Email: rebekah.clement@govthouse.govt.nz

Last updated:
Wednesday, 24 February 2010