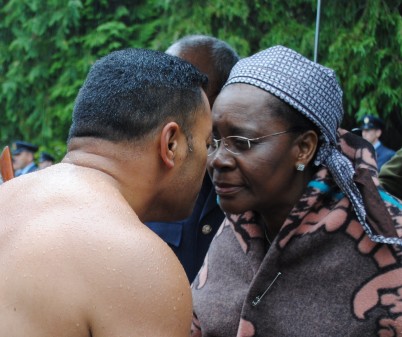 Envoys for Lesotho and Oman will present credentials to Governor-General, Hon Sir Anand Satyanand, at Government House Vogel in Lower Hutt tomorrow (24 March).
The ceremony will begin at 11 am. The Royal New Zealand Air Force will provide the Maori Ceremonial Challenge and the Guard of Honour at tomorrow's ceremony.
Ms Ntsebe Kokome, High Commissioner of the Kingdom of Lesotho, is also High Commissioner of Lesotho to Malaysia and is resident in Kuala Lumpur. Prior to this assignment Ms Kokome was Principal Secretary of the Ministry of Education and Training of the Kingdom of Lesotho.
The Ambassador of the Sultanate of Oman, Mr Khalid Hashil Mohamed Al-Muslahi, is a career diplomat and is also Ambassador to Australia. He is resident in Tokyo.
The new High Commissioner for the Cook Islands, Mr Michael Mitchell, will also be formally welcomed to New Zealand by the Governor-General at Government House Vogel on 24 March.
For more photos, click here.
For further information please contact: Dave Courtney - Communications Adviser, Ministry of Foreign Affairs and Trade on (04) 439 8138 or (021) 375 105
Media wishing to attend the ceremony must contact: Rebekah Clement, Assistant Public Affairs Adviser, Government House on (04) 382 0844 or (021) 243 7958